How to live life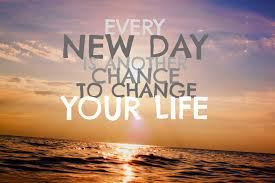 India
January 4, 2016 9:19pm CST
We are all gifted with a unique set of skills and abilities. With those abilities we can make extra-ordinary things happen in the world around us, or not. It is completely up to you whether you want your life to make a difference and what difference you want your life ...
3 responses

• Perth, Australia
6 Jan 16
I agree. Everyone could make a difference in their lives or for other people's lives. But sometimes we either don't think our skills will help or just aren't confident enough to do so in case they fail or are just scared to try.

• India
6 Jan 16
if you not fall down you not learn how to walk so some experience learn you and you know that so its good we do something from it we can live happy life...

• Philippines
5 Jan 16
I choose to just live life simply . By being that , i can be happy with simple things . No need for complicated and expensive things to make me happy .

• India
5 Jan 16
yes we have to live very simply as what we have so we can live happily otherwise we miss current to get more ...

• Philippines
5 Jan 16
@birjudanak
If we have a high maintaining life for sure , when you get a bit down , you will surely feel so down also .

• India
5 Jan 16
@SIMPLYD
yes you are right my friend,we never like to fall down in life but its impossible so we have to manage how to get up and live good life...


• India
28 Jan 16
i am agree with you and like your thinking,god bless you ....