I don't really know how to entitle this one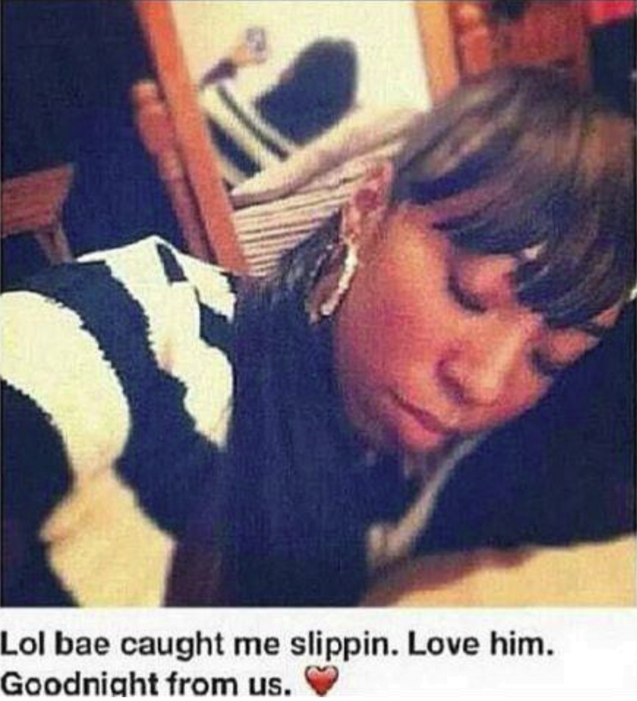 Peru
January 4, 2016 11:26pm CST
I just wish she did this on purpose to be funny because if otherwise... it would be so pathetic and embarrassing. I understand when some people really like getting attention. When it comes to social media, people tend to want to show the world how cool they are. But, it makes me wonder what was going on in the minds of people who has to pretend like this. I've seen worse than this one. Like, there's this one girl who posted her picture crying and wrote something like a poem of how broken she was. Another one where a really young girl (around 12 to 14, or less) posted that she had just lost her virginity and she felt super cool about it. Aaand, there was a lady who posted a picture of her and her 'best friend' lying naked together on a bed with a post "I have a boyfriend but, I've just made love with my best friend". Seriously, what's going on with these people's minds?
3 responses

• Philippines
5 Jan 16
Some people can really be so unashamed of what they are posting . or maybe their account names are just fictitious.

• Peru
5 Jan 16
More like their own lives are fictitious for the sake of pleasing the public.

• Philippines
6 Jan 16
@mnjhun1
Actually with those kind of acts they are not pleasing the public but enraging them for being that shameless of their misdoings .


• Peru
6 Jan 16
@SIMPLYD
If they can fake it well to the point that it's not obvious that it's all made up, I doubt it. Cuz if otherwise, people won't be following somebody that much on social media.

• Banks, Oregon
5 Jan 16
It is sad and, I don't know what could be going on, probably most of them looking for attention.

• Peru
5 Jan 16
That's for sure though I don't know if they have no idea that there are so many ways to do that without embarrassing themselves

• Preston, England
5 Jan 16
they must be desperate for attention to post such messages - sad that they feel the need to do that