Is our free will really all that it's cracked up to be? How free are we?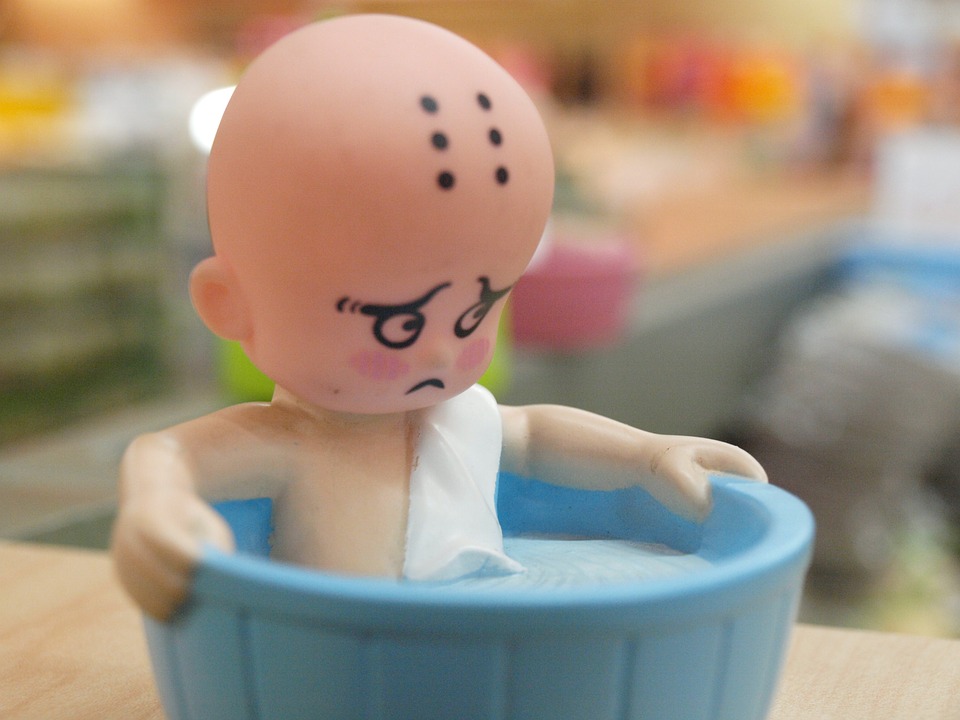 Australia
January 5, 2016 6:05pm CST
I was reading a book where the writer said if God performed miracles for us before we have the understanding to accept them, we would lose our free will. If miracles took place only as a means of removing our doubts, and convincing us of God's reality, we could no longer remain doubters. This guy then claimed that, "It is only those who are truly free to deny, who can freely believe." Miracles, he claims then, can only happen for those who firmly believe, or who have great faith. If they happen for non-believers, these people will deny them, and look for alternative explanations for them. Is it our free will that gives us the freedom to deny, or to doubt God and his truth, and that without this free will, we could never believe freely in him, because without any doubts, we would know, and so would lose our need even of free will then? When you really know the truth, it sets you free from all doubts, and from other the manifestations of an illusionary concept of free will that sits held fast falsely in our mind, and the real truth allows us to be really free in our hearts to love God, and all else without any restrictions or hesitations, caused by these lingering doubts that the free will in our minds allows us to hold onto. Free will is a God given gift but it only exists as free will within love. Outside of love it is illusionary, and it is really masquerading as karma, which controls you in this form of a free will, that exists in your mind's eye of what your mind thinks that it is. Love frees you to freely be you, and the free will is to choose this way, by your choosing God's way, and this truth of your being truly you then frees you within God then, because the falseness of any apparitions caused by the non-thinkingness of any already programmed, reactive, or subconscious karmic responses, masquerading as an apparent free will, that is really imprisoning you within karma's walls, or placing you under its rule, or its will for you, and so because of this you can never respond fully to love, while you are still within its prison, and whilst more karma is still being compiled, as even more thicker walls around it. But no, God's love will get through to you even to here, but you must give up your own ideas of free will, in order to embrace the true living waters in the real ocean of free will, rather than just remain sitting in your bath tub, and kept in there by its surrounding walls of doubts and confusion, even though essentially it is still the same water or love. One is effectively stagnantly dead in its tub, while the other is constantly moving in its freshness of its ever new ways of expression of itself in your life. Does our free will then imprison us, or does it give us the only real chance for real freedom, in the end? What do you think about free will?


7 responses

• United States
6 Jan 16
well I never gave this a thought.Something for me to ponder.

• Australia
6 Jan 16
We certainly have the free will to ponder and think over things I think

• Bangalore, India
6 Jan 16
I cannot concretely define what a free will is as there is a limitation of my thoughts, but it might be a power of mind to think something without the desire of an outcome. It is, therefore, a state of mind which is above any bondage.

• Australia
6 Jan 16
"It is, therefore, a state of mind which is above any bondage." That's a pretty good definition I think. Any restrictions preventing us from freely thinking, or from freely being ourselves does not necessarily imply a lack of free will though. Most restrictions are of our own making. We limit our thinking for example, because we are too negative. Or we are too habitual, and locked in our ways, reactive, not proactive, or maybe we are just following some inner unconscious programming, that we might have picked up as the way to think under certain circumstances, or in certain situations, when we were young. Most probably this was obtained from our parents, and so it describes more the way that they handled these situations, and so they have impressed their way onto us, when we were at this most impressionable of ages.

• United States
8 Jan 16
Wait a minute-- if exercising free will can land someone in jail how is that a state of being above bondage . . . ?
@innertalks

• Australia
8 Jan 16
@enlightenedpsych2
I think I sort of answered this in a post below: "You can choose God or not, and this is the freedom of unconditional love that God has for you, and his love can free you to be you, but only if you choose his way in the end, because there are consequences for every action as well. The consequences do not take anything away from your free will though, but are there to help you to consider the wisest choices, which I think must always involve love, and so is about making the most loving choice that you can make in your every choice, thought, or action." Of course, some of the prisoners of war were in bondage, but in their minds some of them were still able to remain free. This is how they got through it, they said. I am thinking of Victor E. Frankl here, who was in the German concentration camps, and survived.


• United States
6 Jan 16
I'm not sure I can agree with most of what you say. God told us explicitly that we have free will, and I would not question God's decision simply because I firmly believe that you can not truly love if you do not have free will. God is not a captor, you are not a prisoner, and love through Stockholm syndrome isn't love, it is brainwashing. In order to love you must be able to choose, you must be able to decide for yourself that you believe or do not believe. How can you love God and not accept that he has given you the amazing gift of choosing to love him, instead of being forced to as a slave? I don't think you can.

• Australia
6 Jan 16
Free will is like glue in that you can become stuck up in it too much, or on it, but the truth of it is that free will frees you from God so that you have the chance to freely re-choose him again. Without free will, you would be a part of God, like a cog in a car, just doing what God is doing, per se, but with free will, you also get the chance to drive God's car, that he has given to you, and which he is allowing you to drive, by giving you the free will licence to drive it. He makes his laws and commandments as guidelines to help you to improve your driving I suspect, and this allows you to be freely you, but in the end, you must choose the road upon which you are driving, and become aware of where it's going, or taking you to, too. You can choose God or not, and this is the freedom of unconditional love that God has for you, and his love can free you to be you, but only if you choose his way in the end, because there are consequences for every action as well. The consequences do not take anything away from your free will though, but are there to help you to consider the wisest choices, which I think must always involve love, and so is about making the most loving choice that you can make in your every choice, thought, or action.

• United States
6 Jan 16
Hi there I am thinking that free will as biblically defined might hold us back from being with or without love and still being happy but moving toward something even more important than that emotion, the ego needs . . .

• Australia
7 Jan 16
I am wondering, what is more important than love?

To drop the ego is often thought to be a good idea, but it is not, I think. Free will involves the ego too, and it is this factor of a person that is most responsible for free will. Are our ego's needs more important than love? I myself would not say, more important, but perhaps they are almost, equally important. Our ego, our personality, our inner self, all of these help to define who we are, but to me it is love which makes us who we are. I just started another discussion here about the importance of love. Here is the link to this discussion topic:

I was reading a book recently where a psychologist suggested that love was a basic need for children. He included it in with other survival needs, such as...

• United States
7 Jan 16
Well maybe re-learning that love is NOT just part of ego, separating it into something bigger, than I can see the correlation easier; otherwise love is ego, without ego there is no need for love but now removing the need for it is the hardest part of this whole discussion, well at least for me
@innertalks

• Australia
7 Jan 16
@enlightenedpsych2
I guess this is the main difference between unconditional love and conditional love. Conditional love loves for a reason, and reasons are usually associated with our ego, or our mind. Perhaps unconditional love can only ever be given from our heart, without any alternative motives attached. I mean from our inner sense of this heart, not from the physical love side of it so much, as when we give our heart to another.


• Preston, England
10 Jan 16
we have free will because there is no god - we create belief and faith to cage ourselves in - A known proven God would not strip us of free will - he'd just be more directly there to guide us when we requested or required it and we wouldn't fret ourselves out wondering if he existed or not - we would know

• Australia
10 Jan 16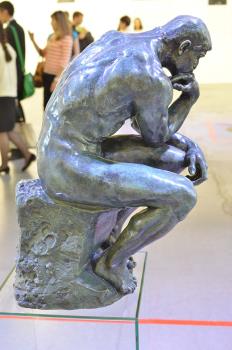 I could just as well/easily argue from the other side of this thought, "We have free will because there is no God". If there is no God, we could have no free will. We would be just a part of nature, and so we would always only ever be operating as that part within nature, and so we could only ever just be just thinking that we might have a free will. Our thinking in this case always happens after the event then, and not before. Some scientists have actually verified this idea though. We decide to lift up a glass, for example. They have proven, that the muscles in our arms lift the glass, before we think of this thought. The thought, any thought, is always just an afterthought, describing merely what has just happened, within our own brain. The conclusion from this then is to me that that love that is within life is independent of that life, and in effect it is only that love that gives free will to the parts of that life. Otherwise, they (the parts of creation) remain effectively only really automatons within that creation. God is love, and so we have free will because of God. (quod erat demonstrandum, or Q.E.D)

• Preston, England
11 Jan 16
@innertalks
my muscles don't dictate the raising of the glass - I can decide whether or not to raise it before even touching the glass or even before owning /accessing it. Our free will gives us wider choices than nature's fight or flee instinctive intuitions. We have no free will over what has been done, as it is past, but we can make choices for now and the future - we have total control over that

• Australia
11 Jan 16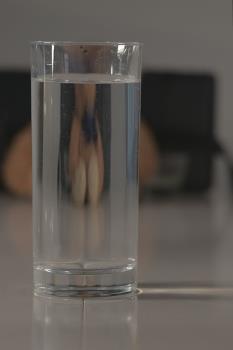 @arthurchappell
The Canadian Harvard psychologist Dan Wegner, (1948 to 2013) was best known for his work on the rebound effect. If we say to someone not to think of a red car, usually they will immediately think about red cars. The more we try to consciously suppress such a thought, the less likely we will be likely to do this. Wegner's explanation for this was that our thinking brain – the inner me that makes decisions – is an illusion. Instead, the brain does two things when it makes a decision to raise an arm. Firstly, it passes a message to the part in charge of creating the conscious inner you. Secondly, it delays the signal going to the arm by a fraction of a second. This delay generates the illusion that the conscious mind has made a decision, and explains why we think that it is our thought that is responsible for our action.


• Singapore
14 Jan 16
I an not sure whether my response is to the point. My take is simple - exercise free will as long as it does not hurt another and even in terms of beliefs analyse and come to a conclusion that is based on logic, meaning not get carried away as some become blind believers - like our "god", your "god" etc. I know few who memorize the scriptures and follow as told in the books but lead a selfish life and then another who hardly practices any religion but ready to help those in need. They do what is necessary as per logic. My take then is free will is not without restriction like I cannot swing my arms around without caring for those around. We can exercise free will at different wavelengths and still have faith in God or otherwise. I think God will not interfere with karma that follows exercising our free will. There have been miracles performed by some but there is always an answer from rationalists who do the same without invoking God or religion. I feel the greatest miracle is creation itself and our role in it, where we are born, what time and so on. And when we unravel one, many appear out of nowhere challenging us. I think our Creator and Creation is way beyond our comprehension but we have choices to believe those that give us comfort - siva

• Australia
14 Jan 16
Marvellous answer and response siva. Yes, we might have free will, but we should not exercise it if we hurt others by doing so. Your arm swinging example is a great example of this.

• United States
23 Jan 16
I have a question for you. Do you think people can become free of Karmic debt?

• Australia
23 Jan 16
Their was one person free of any such debt at least, this was Jesus, if we can believe he lived without sinning. I believe if we could live totally only from love, as he did, we would not make any more karma either then, and eventually we would be rid of all our past debts too.