Another Big Jackpot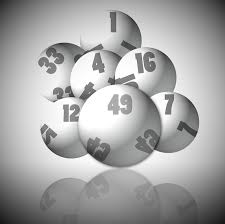 Saco, Maine
January 6, 2016 8:36am CST
The Powerball jackpot is once again over the $400 million dollar mark, so people are rushing to buy tickets. I played years ago but never won a thing. Like so many others who can't really afford it, I was hoping for the big payout, dreaming of what I might do with such an obscene amount of money. I don't play anymore, neither do I dream. The odds are roughly 1 in 250 million of winning the jackpot, and those are too long for me. Lotteries earn money for the individual states, so I've often thought how much they must be taking in considering the sizes of some of the prizes they pay out. And I just love the new slogan they're kicking around here in Maine to "Play responsibly." What does that mean anyway? By supposedly being responsible, does that mean limiting myself to 1 ticket so that I don't waste anymore of my limited income? Or does irresponsible mean dumping 50 bucks a week into a handful of tickets with lucky numbers when that money could have bought more groceries? I dislike the whole concept behind lotteries. They set up a false hope for people, most of whom can least afford to spend their money on it. Here in Maine, there's a push to curtail the spending of welfare money on lottery tickets. The state is tracking this through the winning tickets and by reviewing the backgrounds of the winners to see where they get their income. Well, what did they expect? Poor people are always looking for that pie in the sky. And besides, the money they spend on it goes back to the state's coffers, so where's the problem? Truth be known, much welfare money is squandered and not spent as it was intended to. I try not to pay much attention to the big day when the winning number is announced. I knew a guy years ago who won big in the state lottery. I heard not long after that he was already broke, as he'd blown all his money on stock cars. Now, not everyone is that frivolous. But when someone like that wins, it's hard not to wish that I'd been the winner. But in order to win, I first have to play. Guess I won't be winning again! (Public Domain Image)
7 responses

• United States
9 Jan 16
Now the jackpot is at the highest record of $900 million. I think it may even reach more! I don't usually buy lottery tickets as the chances are slim, but this time around - I am following the hype this time.

• Saco, Maine
9 Jan 16
I thought of it, but once again, forgot to stop somewhere to buy a ticket. I'm in for the night now. If there is once again no winner and it climbs past the $1 billion mark, I will definitely buy one, or maybe even two.

• United States
9 Jan 16
@Raelove
Oh yes, if it goes past the billion mark, I will buy again.

Have a great evening, Rachel!


• United States
6 Jan 16
I don't mind the lottery - I think if people want to waste their money that's up to them. If they blow their entire paycheck, that's their problem. I think the last amount said it was up to $450

• Saco, Maine
6 Jan 16
If the governor of Maine has his way, which he usually does, many of those people won't be able to waste their money. If they do, they'll lose their welfare benefits. So the concept of freedom in this state comes with a price in some cases.

• United States
7 Jan 16
@Raelove
In a way I I would have to say that if people are receiving government assistance in order to eat or have a roof over their heads that spending that money on lottery tickets isn't the best thing to do.


• Svalbard And Jan Mayen
6 Jan 16
I bought maybe 2 or 3 lottery tickets with coworkers during my life, and I never earned a cent

. My father played every week during 30 years and never won the jackpot, although the chances to win are better in our French loto than with your powerball jackpot (1 for 20 millions). Like you wrote, the only real winner is the state (it keeps 40% of the bets in France).

• Saco, Maine
6 Jan 16
Considering the fact that most people never win anything, the state is the primary beneficiary.


• Boise, Idaho
6 Jan 16
I think that the lottery is just like any other form of gambling. False hope or not. I used to buy tickets back when it first started here. Before so many people were playing. I won quite a lot but that began to change as more people got into it so I quit. Here the proceeds go toward the school and highways. So I like that part of it.

• United States
6 Jan 16
I got my ticket on this.Just did a small post on this.good luck to us all.