Have you ever thought of an effective weight loss plus a good fitness program ?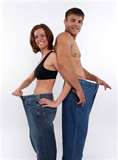 Hong Kong
January 7, 2016 4:50am CST
I still remember many I was quite successful in losing weight with out following any programs and doing any exercises at all. Why did I still success that time ? Frankly speaking , I didn't know the answer. I really hope that I can lose some weight effectively in my age now. I am doing some exercises such as jogging two to three times a week for 30 minutes in each run. That's the only time I can spend on doing exercises within a week, I don't think this is enough since diet control and doing more exercise is still important as well. But sometimes, when I don't have time to do more exercise, I can't control my diet as well. I don't know how to solve this problem since the desire to eat is always there. Share with me if you have some advises.


7 responses

• South Africa
7 Jan 16
Sometimes I notice when I tell myself that I am on a diet, I always get the urge to eat more. Beginning of 2015 I read about following a healthy lifestyle through "Eating Clean" and exercising. I started this and find that it worked for me. I also suggest you drink lots of water. Drinking some lemon infused water daily also helps to cleanse the system. This way you will not always be thinking about weightloss, but rather following a healthy lifestyle. The weight will come off on its own.

• Hong Kong
7 Jan 16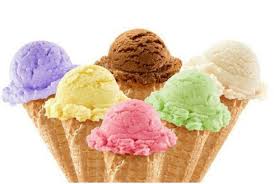 hey, drinking lemon water is a pretty good idea. Maybe I should try it someday. However, I am not sure if it is good for stomach if I drink it everyday. I think if I can resist the eating temptation and exercise more , eating less junk food will certainly help me to loss some weight. I think eating less pizza and less ice cream will certainly help as well.



• South Africa
7 Jan 16
@wildlittlefan
You are on the right track. Cutting down on sugar and sweet stuff also helps.

• United States
8 Jan 16
The lemon water is VERY GOOD especially for kick-starting the immune system from your sleep state to a fully awakened one, ready to take on daily microbes
@wildlittlefan


• United States
8 Jan 16
Exercise whenever you can even if it something small it still counts. As for eating, what helps me is thinking after exercising why destroy the progress with over eating or eating stuff that will basically cancel out the exercise? I don't know if this will help but I wish you the absolute best! I believe you can do it!

• Oxford, England
7 Jan 16
I diet on just 2 days a week, which is not hard to do. Also try not to buy all those sweet things that are so tempting, if they are not there you cannot eat them!

• United States
3 Mar 16
The best thing I've found is to limit carbs and get rid of fake food - processed stuff, basically. If you do that you actually start craving it less. Exercise is great, don't forget to do some weight bearing exercise like wall push ups and squats if nothing else. If you build a little muscle you boost your metabolism. And your body gets used to certain kinds of exercise, so mix it up. How about interval training with jogging? Go as fast as you can for a minute, then jog normally for five, then repeat. You'll get more out of it. Also, eat all you want. Just eat lots of vegetables and protein.

• Hong Kong
2 Apr 16
Great sharing and yes, exercise is very important .Unfortunately, I injured my right shoulder because of carrying heavy stuffs from grocery for a long time. I need to recover before I can do any weight lifting again. But I can still manage jogging and it is also good for me.




• United States
8 Jan 16
I am grateful having studied material on nutrition, biology, chemistry and psychology and has a few issues with both the reproductive and endocrine systems of my body to get me where I am today: healthy, slim eating according to blood type and not on one single prescription med ! Of course I tortured myself over the first 1/4 century of my life with MSG-laden junk foods, soda pops, fire-grilled meats, attending lots of parties where different incenses were burning or folks were just lighting up without enough sense to open windows or step outside and birth control pills for a misdiagnosed case of endometriosis ! Oh yeah weight management and ill-health was on my doorstep and I kept inviting it in, leaving me with little choice to look into diet programs cause they always failed for my personal goals-- I needed weight loss from chemicals in the b.c. pills and later weight gain, in muscle mass, from protein but not so much the animal kind. I required balance and darned if it has taken me three decades to do so . . . my advice on weight loss is to focus on what your metabolism dictates, a Food/Mood journal is excellent for this

• Hong Kong
2 Apr 16
thank you for the great sharing and all of your sharing are good tips for everyone who wants to live healthy.


• Tehran, Iran
1 Apr 16
I heard about a simple and amazing diet plan and I have it in my discussion : Losing up to 10 pounds in 3 days ! You may follow me.

• India
7 Jan 16
Do not think about this eating desire. The more you will be like no i dont wanna eat. No i am on diet i cant eat the more hungry you would feel. See if it works mate?