What do you think about Windows 10?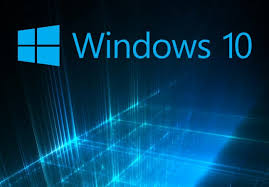 Guangzhou, China
January 7, 2016 8:59am CST
It is very interesting that different people have different opinions about Windows 10. Some say it is really good. However, I also heard some say this operating system really sucks. I don't understand why they have quite different opinions. I haven't used Windows 10 yet, so I can't give you my ideas. What do you think about Windows 10?
6 responses

• United States
8 Jan 16
I don't have Windows 10 so I can't tell you my views.. I have a MAC.

• Calgary, Alberta
9 Jan 16
I am considering to buy a MAC now, they were expensive but I am so sick of the Blue screen.

• Guangzhou, China
9 Jan 16
@CaptAlbertWhisker
I have no plan to buy a MAC. Besides its price, I am afraid its softwares are not as many as the normal Windows softwares.


• Boise, Idaho
7 Jan 16
I finally realized that my dislike of Windows 10 was because of Microsoft Edge. When I use Chrome I actually enjoy Windows 10.

• Boise, Idaho
8 Jan 16

• Thiruvananthapuram, India
7 Jan 16
Yeah Ive seen them too. But in my experience its going good without problems now. Yeah 'now' its going good, which means it wasnt. Got some updates from windows and everything is pretty much fixed. I had a problem with my wifi and its now okay.

• Momence, Illinois
7 Jan 16
One friend told me she loaded Windows 10 and her computer promptly crashed. She had to take it in to get it fixed. And it cost her a lot of money. Another friend said she loaded it and it works great. Microsoft sometimes releases new Windows with bugs and for some those bugs cause problems. I am sticking with Windows 8 I don't need the possible problems.

• Momence, Illinois
7 Jan 16
@youless
Yes and that's what keeps me from loading Windows 10. When microsoft released Vista it was horrible and many had problems. Do you remember Vista?

• Thiruvananthapuram, India
7 Jan 16


• India
7 Jan 16
@youless
Same is the case with me too.I have not used Windows 10.So I am unable to say anything about that.Have any idea of using windows 10?

• India
7 Jan 16
@youless
I have decided not to be in a hurry to install Windows 10 .

• China
15 Feb 16
Whatever unpleasant things people might have said but like it or not, if you still want to use the Windows OS with your computers then this upgrade is unavoidable. Generally, people are uncomfortable with changes and you can see around you how people are ever using their smartphones and not updating their apps or firmware even. It happens with computers as well where users will not update their antivirus programs until it is too late. XP users in our country are still not giving up and shockingly still using it without any care to security issues on them. I understand that Tencent and 360 may have assured that they will continue to provide end users with fixes, patches and updates but I just have to ask who created Windows XP. If Microsoft could give up an OS which has been around for more than 2 decades, then there must be valid issues. So like it or not, just ignore all the negative opinions and go ahead to upgrade because if it is so bad then I am sure there would already quite a big storm on the internet to know it. Get it and get used to it, you won't regret.