Spam Emails Are the Mice of the Computer World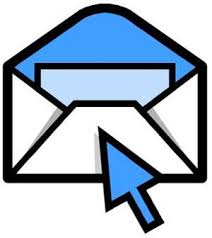 Saco, Maine
January 7, 2016 1:14pm CST
Like most people who have email accounts, I have a folder dedicated to "Junk" where all the messages from people I don't know end up. My email program also lets me go in there directly, check off all the emails, and batch-block their senders. I went into my "Blocked List" recently and got a chuckle at how long it had gotten. Spammers and phishers aren't fooled by this, and they work hard to continue to infiltrate email accounts by switching up their names and their addresses. A savvy user is able to trace these to the same IP addresses, but I don't have the time or the desire to go that route. So I just block anyone who tells me, in very bad English, I might add, that I have a check for $800,000 waiting for me somewhere in the Far East, and will be deposited into my account as soon as I supply the needed information.

I sure like that function, but it's an endless process. For every spammer I block, 10 more eventually pop up. They're like mice: if you have one, then you most likely have dozens more where that one came from!

(Public Domain Image)
8 responses


• Saco, Maine
8 Jan 16
That does happen, so it's important to look, especially if you're waiting for something from a new source that has never emailed you before. The computer might not recognize it and send it there.

• Saco, Maine
8 Jan 16
@LadyDuck
I use Hotmail, so if I forget to add a subject, it reminds me. That's a nice feature, too.



• United States
7 Jan 16
@jaboUk
Sometimes you have to check out the junk folder .There is time when they make a mistake and goes into the junk.Just in case the mail is good.This happen to me at times.Just saying

• Saco, Maine
7 Jan 16
He's right. Sometimes, if you set up an account of some sort online, they'll tell you to make sure their mailings don't end up in your Junk folder. It has happened to me a few times.


• United States
9 Jan 16
I absolutely hate SPAM mail. I always delete them, block them but there are so many! I don't know where they get our email addresses.

• Saco, Maine
9 Jan 16
I do think it's just the same entities taking on different names. I just delete, and then block them. They're par for the course if you do email.

• United States
7 Jan 16
Sometime you have to look in the junk folder.I have found many that should not be there.

• Saco, Maine
7 Jan 16
I do that, too. But most of them aren't anything I am interested in.


• Saco, Maine
7 Jan 16
Most of what I get is spam, as most of the people I know don't even own computers. Or if they do, they don't like communicating that way. They prefer phones, and I hate phones. So there you have it!



• Saco, Maine
7 Jan 16
I use Hotmail, too, and the Junk folder catches most things. Then, I block the ones I don't want or that are suspicious.

• United States
7 Jan 16
Yes it is a constant thing I do even with the excellent batch block feature I also have. They never end with their surprising emails of spam. Some are a chuckle for sure Rachel.

• Saco, Maine
7 Jan 16
Yes, and what's even funnier is that there are people who do fall for some of those gimmicks.


• Saco, Maine
7 Jan 16
I can send them your link! Oh wait, I don't know it!