Big Horn Sheep.

Banks, Oregon
January 11, 2016 7:22pm CST
I was just watching a show about big horn sheep and, these are some amazing animals, they are equipped with 30 pound horns on top of their head, that are both used for fighting during mating season and, also protection from the ramming. I can't believe the force these guys hit each other with, it's like a couple mack trucks doing a head on collision. Large Rams from the rocky mountains can get over 500 pounds, they are also about 42 inches tall at the shoulder and, 79 inches long, they live in large herds and, have a life span of 12 to 14 years.
7 responses

• Perth, Australia
12 Jan 16
Really enjoying all these posts on animals! :)

• Banks, Oregon
12 Jan 16
Glad you are enjoying them. I love to learn about animals too


• United States
12 Jan 16
We used to see them all the time on the side of the road and mountains when we worked up in the mountains. They are fascinating to watch and huge.

• Banks, Oregon
12 Jan 16
Wow that's awesome. I would love to see one in real life.

• United States
12 Jan 16
@TRBRocks420
Sounds like you need to make a trip to Colorado and take a drive in the mountains. lol They are all over up there

• Banks, Oregon
12 Jan 16
@cintol
Sounds like a plan to me, one of these days I will.

• China
27 Feb 16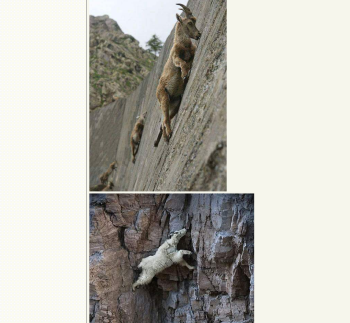 Absolutely right! My family also breed several sheep, precisely speaking is small goat, and their horns is not so big and super curved long like man bend them to be. When they fight, they all apply into their horns into and the sound when two sides horns colliding, you will worry about their horns gonna broken and their heads are going to explore. But after the dual, they just shake their tails and walk away, like nothing happened. But every time i saw, i will run to them to check their heads, i wondering why their heads are as hard as nut. And i also heard that the most powerful creature heart in the world is the one of goat, i saw the photos of goat climbing on rocky mountains, searching for foods, playing and walking, check the photo i found on Nairaland. http://www.nairaland.com/2396037/mountain-goats-amazing-goats-climbers

• Banks, Oregon
27 Feb 16
Yes, they are very tough animals and, amazing looking. Awesome about your family breeding them.

• China
27 Feb 16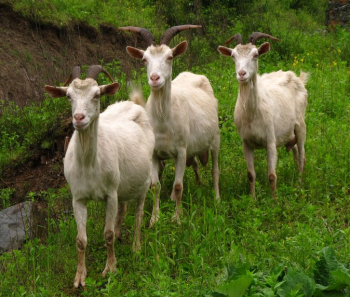 @TRBRocks420
My family cannot hold this wild goat, there are several types of goats as i know, and we breed those mild ones, like the photos as following, we breed them for giving birth to baby goats, and breed them to certain weight and sell them for earnings, and when it comes to festivals, like Chinese mid-autumn festival, we kill them for celebrating and feast.

• United States
27 Feb 16
The horns will be handy for them for protection.

And to stand out for the ladies during mating season.



• Banks, Oregon
27 Feb 16
Yes, there horns are pretty awesome and, I am sure the ladies like them lol.


• Bunbury, Australia
12 Jan 16
I've seen videos of these ramming motor-bikes. They sure have hard heads.