Do you have any good home cures for a sore throat?

11 responses

• United States
8 Dec 06
Like owlwings said, lemon with honey is good. Also, you can try gargling warm salt water. It sounds and tastes nasty, but it really does work. Don't swallow it, though! You just gargle and spit it out. Good luck!

• United States
11 Jan 07
ROTFL Jimbo. That's always good advice, isn't it?

• United States
16 Dec 06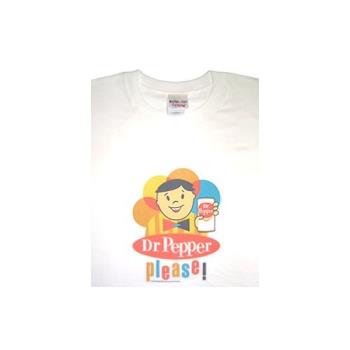 One thing that always works wonders for me an older co-worker several years ago suggested getting a hot dr.pepper, if it's not hot, zep it in the microwave a couple seconds, cut up a lemon, squeeze the juice in it and then throw in a peppermint stick. It sounds strange, but for whatever reason the hot fizz, lemon and mint make everything better.

• Indonesia
16 Dec 06
You can put ginger into warm water.ofcourse you should clean the ginger firstly. and add 1 spoon of honey then drink it. Or just drink warm drinking if you dont have any time to do that. You can drink warm milk or tea with 1 spoon honey :)

• India
15 Dec 06
Home remedy for sore throat - gurgle your mouth with salt and hot water.. its good and helps. second option - take hot steam rice - place it on a paper and then on a cloth strap... take the same and tie it around ur neck when its a little warm.. keep it for something. After an hour or so remove the rice - apply vicks on your throat and cover ur neck so that u do not get breeze.. this too is very effective. last option - add turmeric and sugar to hot milk and drink it while its hot

• United States
12 Dec 06
I agree honey is the best. It is really good if you can mix it in with chamomille tea. That can soothe the throat and the steam can help with sinus problems. Also something you can try is honey with whiskey, but only if you are of age. It helps soothe the throat and any other aches due to a cold. It will also help you sweat out the cold. Just need a shot of whiskey and some honey mixed in.

• India
9 Dec 06
Take some ginger juice and add some tulsi juice to it and consume it. You could find a cure. But take them or consume them atleast twice or thrice a day.

• Canada
24 Feb 07
I make an easy tea that always gets rid of my sore throat quickly: Boil a chunk of ginger root (cut into pieces) in a couple cups of water. Add a big spoonful of honey and let simmer for 15 minutes, then just drink hot and enjoy! The ginger, honey, and heat are all good for your throat, it always makes me feel much better. And you can make a big pot and reheat some the next day.

• Singapore
24 Feb 07
Sometimes, all you need is a good night sleep for the body to really heal itself. Truly. :)

• Indonesia
21 Jan 07
to clear you sore troat, squice lemon take toa glass add warm water and honey.drink warm .

• United States
11 Jan 07
Gargle with barberry tea for a sore throat due to sinus drainage.

• Cambridge, England
8 Dec 06
Honey is one of the best home remedies for a sore throat. It is actually a natural antibiotic, so it is good and soothing on its own - just a teaspoonful allowed to slip down the throat say three times a day. You can also use it to sweeten a hot lemon drink (made with real lemon, of course).