What do you think about this??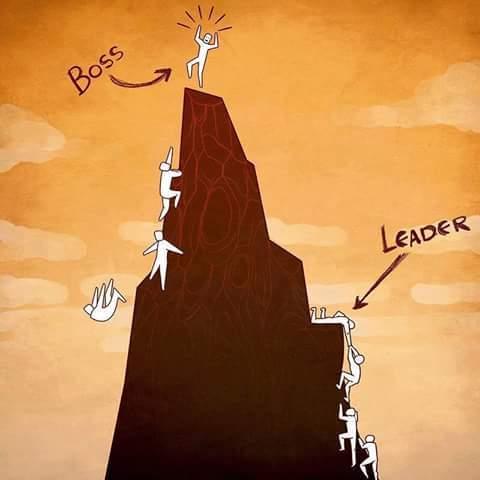 Nairobi, Kenya
2 responses

• New Delhi, India
18 Jan 16
@ilikeit1
,Leaders don't dominate you,bosses do.That's why the former become roll models whereas the latter make your life a hell.

• Green Bay, Wisconsin
16 Jan 16
I think it depends on the boss and the leadership of the organization. The boss should set the example for the leaders or managers over those who work for them making the work fun or at least productive.

• Nairobi, Kenya
17 Jan 16
Valerie the term boss in itself is a personality.That character in an organization who careless about the welfare of other players and with distant relations.Leaders are a character who are selfless and mind about the welfare and development of other players in an organization.

• Green Bay, Wisconsin
17 Jan 16
@ilikeit1
Sometimes that's true, but more often as I've seen in the jobs I've had, those in authority whether the boss or the managers are only out to make sure their jobs are secure at the expense of those below them.

• Greencastle, Indiana
18 Jan 16
@just4him
that is SO TRUE as I'm one that has to agree with that one with the jobs I've had I'm GLAD I don't work anymore because of that.