What Are Some Good Mystery Movies With Twists?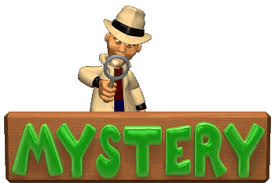 Flint, Michigan
January 16, 2016 11:38am CST
It is the weekend and I need a really good movie to see. But I want a good Mystery that has a good twist to it. I wanna be shocked. A movie that will blow my mind. I really love those kind of movies, they keep me hooked and wanting more. I am a big movie watcher. Thanks!
5 responses

• Bunbury, Australia
17 Jan 16
I am not a movie buff so I wouldn't like to recommend anything. Plus - I can never remember the names of movies - even ones I really like.


• Nairobi, Kenya
17 Jan 16
Thats really comical love it

• Vancouver, Washington
17 Jan 16
I like vampire werewolf movies mountain monsters


• Flint, Michigan
20 Jan 16
I watched shutter island and I was shocked at the end! It just blew my mind, never seen it coming. Thank you so much for the suggestion.

• Nairobi, Kenya
17 Jan 16
It's long since i watched movies i guese my interests shifted to other things. Worse still i have brief patience to finish a 2hrs movie

• Nashik, India
17 Jan 16
If you like movies with a twisted ending then you must watch Now You See Me. it stars Jesse Eisenberg, Mark Ruffalo, Woody Harrelson, Micheal Caine etc. its a great watch!