School Breaktimes...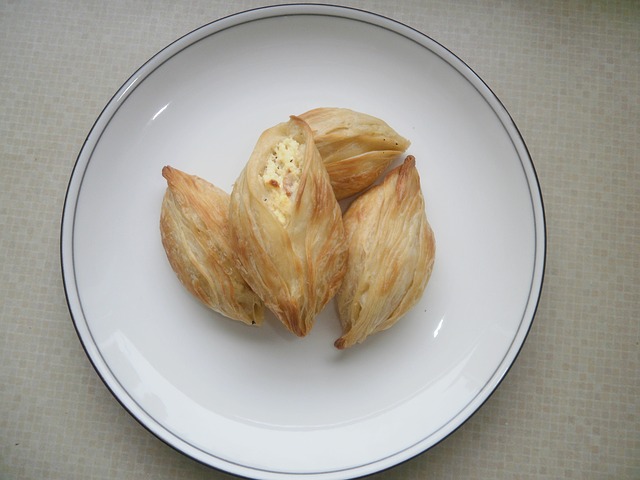 Derry, Northern Ireland
January 17, 2016 8:50am CST
School days seemed to pass in a blur. At 10am, after an 8am start, the bell went: Breaktime! 20 minutes to stretch the legs and join the school tuck-shop queue for a savoury cheesecake or two, or "pastizzi" (pictured here), and a soft drink. Served piping hot, these were little millefeuille pastry parcels of ricotta, or irkotta in the Maltese language, a bit like cottage cheese or the German Quark cheese. If you were lucky, you got time to wolf down two of these before having to return to class at 10:20 for the rest of the morning's lessons. Also available filled with spiced mushy peas, these tasty morsels set you up until lunchtime. As much a feature of mid-morning beyond the school gates, and usually only on sale until about noon, there were outlets that made "the best", as well as those that made more mediocre pastizzi. The best ones I remember were sold in the normally out-of-bounds café at the school gates. Only the most senior students were allowed to leave the school grounds during school hours, and there was a ready trade for those more enterprising seniors who were prepared to buy a bag of pastizzi and bring them back into the school for the more junior kids.
9 responses



• Boise, Idaho
17 Jan 16
Snacks are nice but 'wolfing down' anything isn't good for you. Are fruit available? Maybe that would be a good snack.

• Boise, Idaho
18 Jan 16

• Derry, Northern Ireland
18 Jan 16
@celticeagle
And not always for the better...



• United Kingdom
17 Jan 16
Yum sounds delicious. I don't suppose Richard Branson started the craze of buying and selling them too or perhaps he pinched your idea and used it himself.

• United Kingdom
17 Jan 16
@pgntwo
It must have been great fun. I think we used to nip down the road to the chip shop or a cafe for lunch. Although there was a tuck shop in the school we never used it as the queues were enormous so some of us naughties used to nip out of the school instead!

• Derry, Northern Ireland
17 Jan 16
@garymarsh6
Yes, I remember the queues are what led to the wolfing of morning snacks - a 20min break, with 10 mins spent queuing, leaving little time to get the grub down your neck and back to assembly in time for class!

• Saco, Maine
17 Jan 16
We don't have anything like that here in the U.S. About the closest I can come is a calzone, which has ricotta, mozzarella and generally meat like pepperoni, etc. We also have burritos, which are a Mexican treat. Not flaky pastry, though, but a flour tortilla wrapped around refried beans and cheese. Up here in the northeast, we have to buy those things in deli's or grocery stores.

• Saco, Maine
17 Jan 16
@pgntwo
None that I know of!

The U.S. idea of ethnic cuisine is quite limited and pretty much corresponds to regions and not cultures. New England, southern, midwestern, etc., are all written about. Few people beyond the boundaries of Maine have ever even heard of some of my food lore based in the French-Canadian tradition. I have always loved learning about foods from all around the globe!

• Sutton, England
25 Jan 16
Yum these bring back memories of Malta

• Ft. Lauderdale, Florida
18 Jan 16
What is the outside?? Sounds like ravioli or empanana (though smaller) or kreplach, etc. Seems every country stuffs some pastry with something1 LOL

• Northampton, England
17 Jan 16
Now you're making me hungry.

• Derry, Northern Ireland
17 Jan 16
@Marlina
Anywhere where there is a Maltese immigrant population, of which there is bound to be one not too far from you in Canada, is the most likely place to find these outside of the Maltese Islands:

Bakeries in Mississauga, ON