The most challenging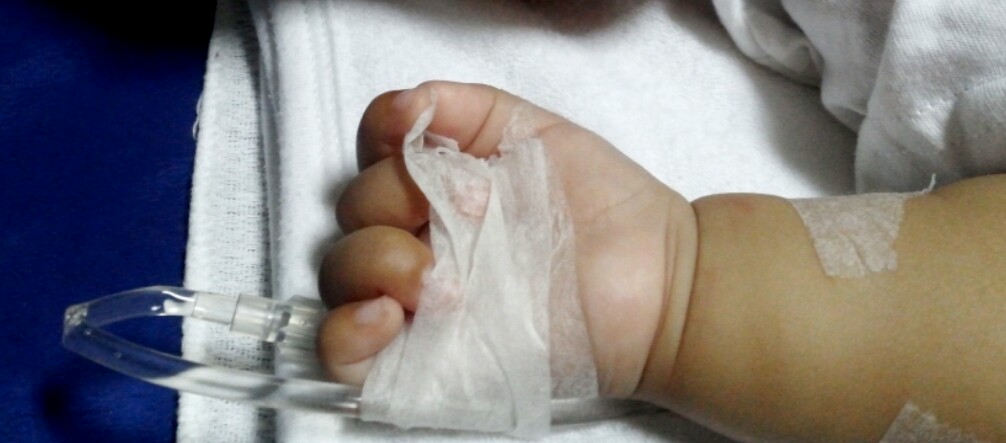 January 18, 2016 11:01am CST
The toughest and the most challenging part of being a mom is when the baby gets sick. Last week,while I was at the church I got an sms from my brother telling me to go home because my mom called him to send a message to me that my baby had been crying relentlessly and puked three times. I rushed back home and saw my little baby girl being carried by my mom crying out loud with vomit all over the floor. Baby girl looked frightened.Perhaps, if she could talk , she would have said " mom , what's happening to me?" I took her from my mom and comforted her. I did not mind putrid smell from her clothes. At the ER, we were told not to give her any liquid for an hour. At around quarter past nine, we gave her milk but she puked right away.My baby was scared when the milk spilled out of her mouth. I wad so sorry for my baby. I did not know what to do. But I tried to compose myself , otherwise my mom would panic. I told the doctor that my baby pujed for the fourth time and she was immefiately given IV to avoid dehydration.Good thing my baby girl was brave she did not wail when the nurse inserted the needle in her vein for the dextrose.She slept through til five in the morning and she was discharged by six. Her stool and urine exam was negative of any bacteria.The doctor also ruled out UTI. She might have ingested some toxic particles.She was given hidrasec to control her watery poop.Also, we were advised to give her Pedialite to avoid dehydration.Now, my baby is back to her usual cheery mood.She had pooped only twice since yesterday but still a little watery. It's pretty scary when babies get sick
8 responses


• Malaysia
19 Jan 16
That's true, mothers are sensitive and they always sad about their children's ill. I'm so sad about your baby's illness.Hope your baby girl get well soon.

•
19 Jan 16
Thanks for the comment.please pray fory baby girl

• Dollard-Des-Ormeaux, Quebec
18 Jan 16
You are right, it is very hard to see our children sick. And I remember how hard it was to go to work and leave them with someone else when they were not well.

•
18 Jan 16
That made me realize how blessed I am that my mom is still around.Without her it would be more difficult.


•
18 Jan 16
I have never imagine I would ever experience this.I was told by my OB ,I would never conceive.


• Gainesville, Texas
3 Mar 16
I am so glad that she is feeling better, I know how scary it must have been.

• Momence, Illinois
2 Mar 16
Very scary when the wee ones are sick. So glad to hear your daughter is on the road to recovery.

• United States
24 Jan 16
It's very scary when you baby gets sick. Is she your first child? I hope she feelings better soon. I am glad, you had you mom there with yo. I know my mother was a great comfort to me when my son got sick.