Away for the day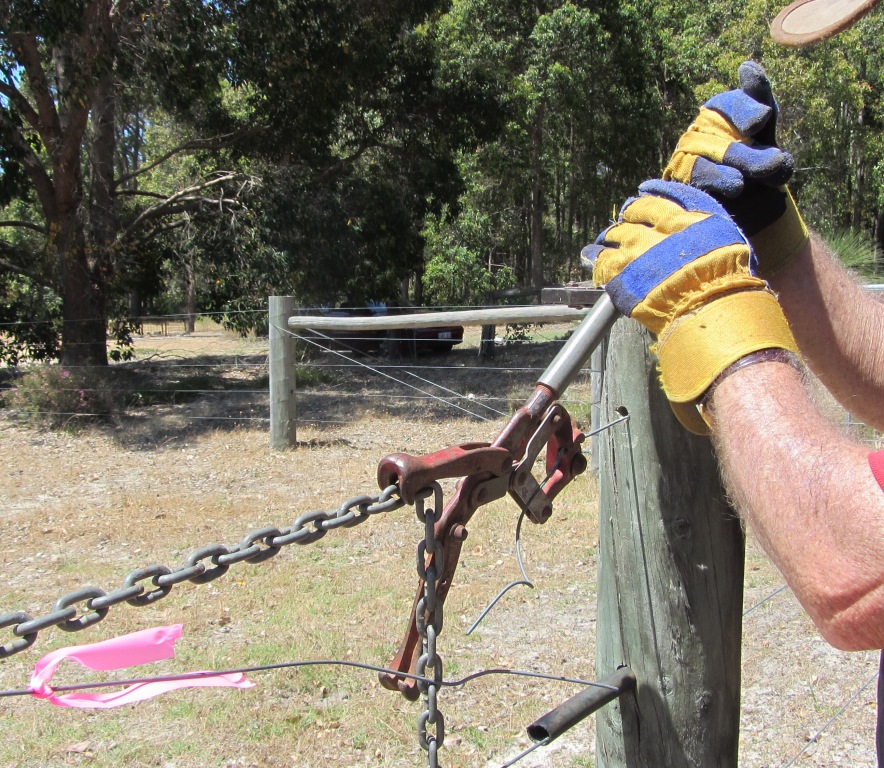 Bunbury, Australia
January 18, 2016 4:36pm CST
We had a thunderstorm last night and it's still drizzly and overcast this morning. Shortly we are heading north for about an hour and joining up with others to form teams to clear fence-lines on farms affected by the terrible bushfires of last week. About 150 kilometres of fencing has been destroyed and farmers are unable to let their stock out until the fences are fixed. A Rotary club has called for volunteers to help clear fence-lines ready for the erection of new fencing. I was bemoaning the fact that we're probably too old to be of much help but after reading the guidelines we're going anyway. Vince will take his chainsaw and I will stack the rubbish away from the fence-line. It's supposed to be an easy job – the stacking that is - so we'll see how we go. We'll most likely be paired with at least one other person. Vince may not last a full day on the chainsaw but we'll do what we can. We'll be leaving around 7am and I may be too tired to MyLot when we get home but somewhere along the way I'll be catching up with you all. As my BIL says 'see you when the mud dries'.
10 responses

• Garden Grove, California
19 Jan 16
youo are bt so wonderfl and ope all he people c an g et alltose fences back up to allow the poor cattle to get out into the fresh air.

• Bunbury, Australia
19 Jan 16
The cattle will be glad to get out but there is nothing for them to eat. The paddocks are burnt bare.

• Garden Grove, California
19 Jan 16
@JudyEv
ouc I was afraid of that after I had written that. we had th is past fall here in S outhern Californis the wors tfire season in o r history and this tme a lot of horses and a few c atyle were brned too. but its different here as these homeowners have mountain and forest homes and just a horse or two and maybe a milk cow.whereas you raise a lot of cattle I had read about those devastating fires you had really scary,

• Bunbury, Australia
19 Jan 16
@Hatley
The farmer we spoke to only lost one cow and she was lame. They herded a lot of cattle into one corner then he turned on the irrigation pipe full bore and they all stood in the running water. We heard on FB of people going in with trucks and floats and shifting several hundred horses.

• Malaysia
18 Jan 16
It's so nice of you all to volunteer to clear the fence-lines. I guess there will be some simpler jobs to do, but don't push yourself too hard too. I always thought bush fires only happen in Summer.

• Bunbury, Australia
19 Jan 16
It is summer for us but some towns have had major flooding today. Crazy weather here too.

• Malaysia
19 Jan 16
@JudyEv
Sorry, I forgot your are staying in Australia.

Is there always raining so heavily in Summer?

• Bunbury, Australia
19 Jan 16
@kaka135
We shouldn't be having rain at all. It is most unseasonal.


• Chattanooga, Tennessee
21 Jan 16
Sounds like you ane your family are just wonderful... always helping when you can. You are wht the world needs a whole lot more of. Bless you my friend.

• Bunbury, Australia
21 Jan 16
Thanks. We're off again in a minute. This will be a third day then we have other engagements for a while.

• Laguna Woods, California
19 Jan 16
I'm so glad you are able to help your neighbors. I know it will be hard work, but it will be a big help to those farmers.

• Bunbury, Australia
19 Jan 16
Some of them have kilometres of fencing burnt and are having to keep their stock in yards until the fences are repaired.

• Winston Salem, North Carolina
19 Jan 16
That's a great way to get out and help your community. Swinging a chainsaw can pretty exhausting. My husband has noticed that it's getting harder as he gets older to keep wielding that mighty beast.

• Bunbury, Australia
19 Jan 16
Luckily we didn't have to do any chainsawing today. We managed much better than I thought we would.

• Dollard-Des-Ormeaux, Quebec
18 Jan 16
What a wonderful thing to do to help your neighbours. I hope your strength holds out and you have a great day

• Bunbury, Australia
19 Jan 16
Thanks - we did have a good day. The work wasn't beyond us but I think we'll sleep well tonight. :)


• Bunbury, Australia
19 Jan 16
It wasn't too bad although we're tired tonight.


• Bunbury, Australia
19 Jan 16
After smugly reading about the UK and USA's strange weather, we've had flooding south of us. We got soaked too with a sudden shower this afternoon.

• Ireland
18 Jan 16
@judyev
Sounds like an arduous job but it has to be done.

• Bunbury, Australia
19 Jan 16
It wasn't too bad - not nearly as bad as I thought it might be.