Snow, more or less...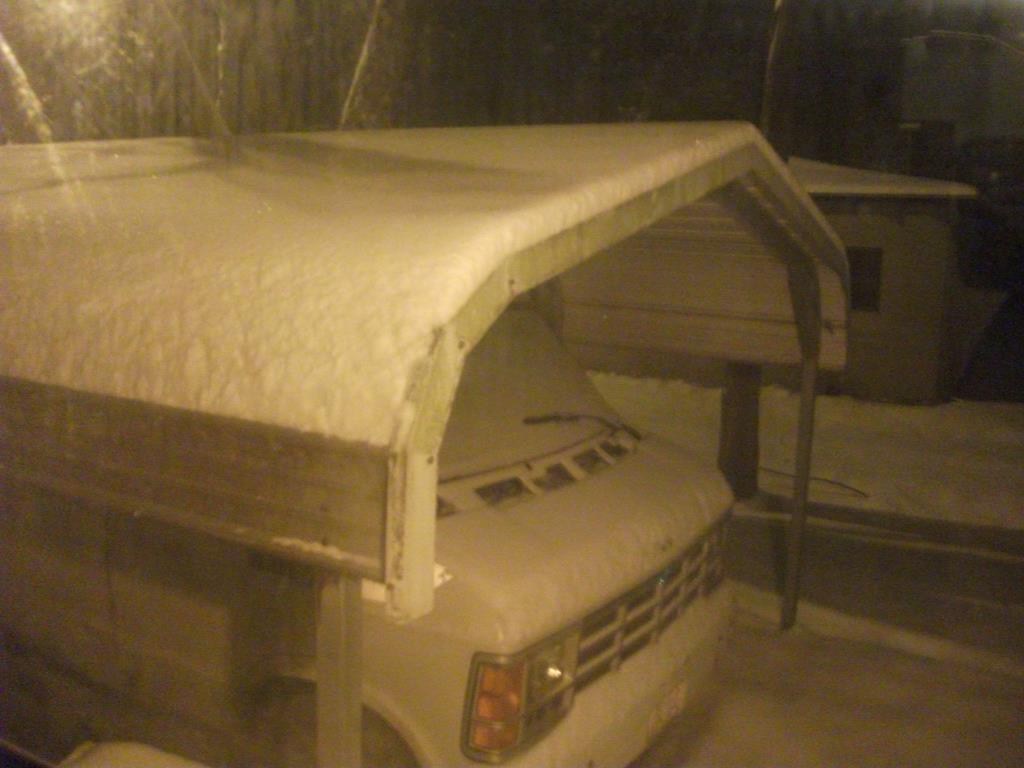 United States
January 20, 2016 5:06am CST
So the weather people said we were going to get 3-5 inches (7.62 cm - 12.7 cm for everyone else) and we did. It's definitely 3-5 inches out there. But it's still dark, and it's cold, and I am sure not going to go out and measure how much we actually got. Besides, any snow is too much snow. Y'all can have a love affair with the nasty stuff if you want...I'd rather not have any. Just give me rain.
7 responses

• Italy
20 Jan 16
Snow was forecast all over Italy but it never arrived in the north. It is freezing cold but only for another couple of days and then a warm spell is on the way. As much as I don't like the snow either, we need it here as we have not had rain for months and this drought is going to cause many problems when spring arrives. In my area rice is produced but that needs water


• United States
20 Jan 16
We've had rain, so no problems with the water table or anything.

• Italy
20 Jan 16
@JolietJake
Here there is no snow at all on the mountains. Apart from the disatrous season for for th ski resorts, it usually acts as a reseve for the following year. This year will be extremely complicated because no amount of rain can make up for the lack of the mass of snow.

• United States
20 Jan 16
@mysdianait
Here in the flatlands, we don't need to rely upon melt-off as long as we get the water in one form or another



• Cuyahoga Falls, Ohio
20 Jan 16
I prefer under 50% chance of rain and snow for walking weather. Bring on the heavy and wet stuff when I'm home and overnight. I'm with you there.

• United States
20 Jan 16
We have not had much snow this year in this place. It has been a very mild winter, but is not over yet.

• Canada
20 Jan 16
The promised snow keeps falling elsewhere. I'm not complaining. The ground has enough snow cover to hide the mud.

• United States
21 Jan 16
Now see I enjoy, really enjoy, the changing of seasons around here and the weather that we get , including snowfall, is not that big of a problem. Even if we travel in it for work or play, dressing appropriately and getting the exercise from shoveling, then the beauty of seeing snow crystals gleem in sunshine, is all the more worth living here and loving it, snow or not !

• United States
21 Jan 16
Snow kills. Lots of people. So I don't tend to look at it the way many people do.

• United States
21 Jan 16
Anything can kill you if not added in moderation, even snow but if your immune system is up to par, you are aware and safe about enjoying activities in the snow, don't stop just because of fear that it kills . . .
@JolietJake

• United States
21 Jan 16
Oh I am so sorry about that, did not know and if I was at all insensitive, again my apologies BUT snow driving takes extreme caution and awareness, which the latter many people, unfortunately, lack . . .
@JolietJake