When It's Time To Let Her/Him Go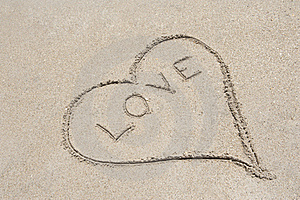 United States
January 21, 2016 2:20am CST
If you have ever been in a relationship that feels like work more than it feels natural, then this is probably a post you can relate to. It may be time for you to let him/her go. Here are my top 5 indicators that show a relationship may not be worth it anymore. 1. Time - If you or your partner can't seem to hook up any more and constantly find reasons to do things apart, or prefer them that way - it's probably because you're not looking to sacrifice anything for that person because subconsciously you don't see the value of time together anymore. This is a tall-tell sign of just holding on. 2. Laughter - Do you spend most of your time feeling sad or happy? If you can't seem to laugh at your partner or find them sexy/cute for doing the little things wrong, chances are they have worn their welcome and you can no longer muster up the warm feelings of giddiness. If your loved one can easily get under your skin and you find most of the time you wish they just didn't speak, this is a huge sign something is not right. 3. Morals - If you or your partner have a hard time coming to common ground on important issues like marriage, religion, kids or sex - it's not meant to be. Most people have a strong opinion of how they view their selves and what they think is right and wrong, if you constantly have to fight to have your opinion heard and respected then your not going to last much longer - especially if they have complete opposite views on most issues. This is normal and shouldn't be seen as something is wrong with you for wanting to get out, sometimes opposites just don't attract and it's OK. 4. Sex - This is a highly debatable/sensitive topic because opinions on this vary widely. With that said, most people enjoy sex and like it to be apart of their relationships routinely and if you agree - continue on. Expectations should be expressed vividly at the onset of the relationship. If your find yourself constantly sexually frustrated or overwhelmed this will lead to bitterness and if your views are expressed but neglected then it's time to go. Sex is one of the most intimate ways to share yourself and if those feelings of unrest in this department are unchecked and left alone; someone will cheat. 5. Jealousy - If you or your partner demand that they only hang out with you or vice-versa, it's a no-brainer. No matter how sweet their intentions may seem or great they treat you outside of this, it's a sign of something deeper and possibly more dangerous. If you stay with this person, not only are you hurting those that want to hang out with you and feel unwanted, you are really hurting your partner as well (what happens if you are gone or pass away?). This is a sign of a failure to launch, a need to latch on to someone because the lack the fortitude to rely on themselves and if you coddle this behavior, it could turn deadly or abusive. Finally thoughts: Everyone is different and this advice my not be for you, but if you can identify with at-least 3 or more things on this list, you may need to start assessing your situation. Remember, at the end of the day, it's all about what you can tolerate and how happy do they really make you. Just know, the longer you hold on and know that you are not happy, you are severely hurting the other individual in your relationship who may think everything is fine (this could ultimately ruin their future relationships with trust issues). * I am not a doctor of any kind and my thoughts expressed are opinions only.
4 responses

• Philippines
21 Jan 16
Communication is the key.If he/she doesnt have all the above you mention and doesn't have time to explain herself/himself, then it's really time to let go.

• United States
21 Jan 16
Well, to me that would be implied in the "time" category but communication is definitely what precedes all of these things. :)

• El Segundo, California
21 Jan 16
very good explanation! i enjoyed reading it!


• El Segundo, California
21 Jan 16
@MrEwriter
i wonder, have you experienced all of that?

• Lenox, Georgia
21 Jan 16
Once again amazing advice! Your very good with dealing with relationship issues. A few years ago my husband and I separated because of some of these issues. Thank God after being apart we both worked on ourselves and things are better than ever! Jealousy is a huge problem in any relationship and can be a very painful road to go down.

• Ireland
21 Jan 16
I think being comfortable is a big thing. Don't get into a relationship if you're not comfortable being yourself with a person.