Satan, we are told is powerful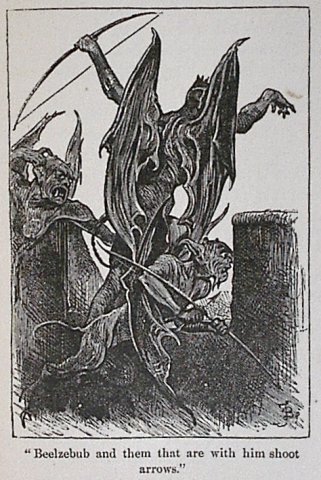 India
January 23, 2016 12:15am CST
We Catholics are expected to believe that Satan is powerful and if we yield to temptations we can be successful in whatever we aim to get. I have known many corrupt people being successful and wealthy. Could there be some truth in it then? Beelzebub is supposed to be the most powerful of them all. .You might find this interesting.

BIBLE SALVATION CHURCH CHRISTIAN'S LIFE GOD/DEITY MORALITY AUDIO CLASS BOOKS FAMILY CREATION COURSES IN-DEPTH ARTICLES BRIEF TOPICS RELIGIONS E-BOOKS COMMENTARIES Tweet  Pin It Is Satan a real, living spirit being, or is he just a myth, legend, and a figme
3 responses

• Philippines
23 Jan 16
Although he is powerful, there are 3 qualities that God has and the most powerful fallen angel does not have, that is God is Omnipotent, Omniscient and Omnipresent . He is not omnipotent, he's power has a limit, he is not Omniscient or all knowing, he does not know the time he will be cast in the lake of fire, he is not Omnipresent or ever present, he has to depend on other lesser demons, the most powerful could be in high places or with powerful leaders while the lesser ones are assigned to tempt ordinary people like you and me

• India
25 Jan 16
But the fact remains he can satisfy those who worship him.

• Philippines
26 Jan 16
@allknowing
yes he can but they will pay a high price later on for the rest of eternity in exchange for a few years of enjoyment




• India
26 Jan 16
@louievill
That again if they believe in hell




• India
25 Jan 16
Those who worship the satan I notice are quite successful materially.

• Switzerland
26 Jan 16
@allknowing
Unfortunately this is the truth, because Satan is also powerful.

• India
26 Jan 16
@LadyDuck
Have you ever been a bad girl and got what you wanted?