A series of unfortunate events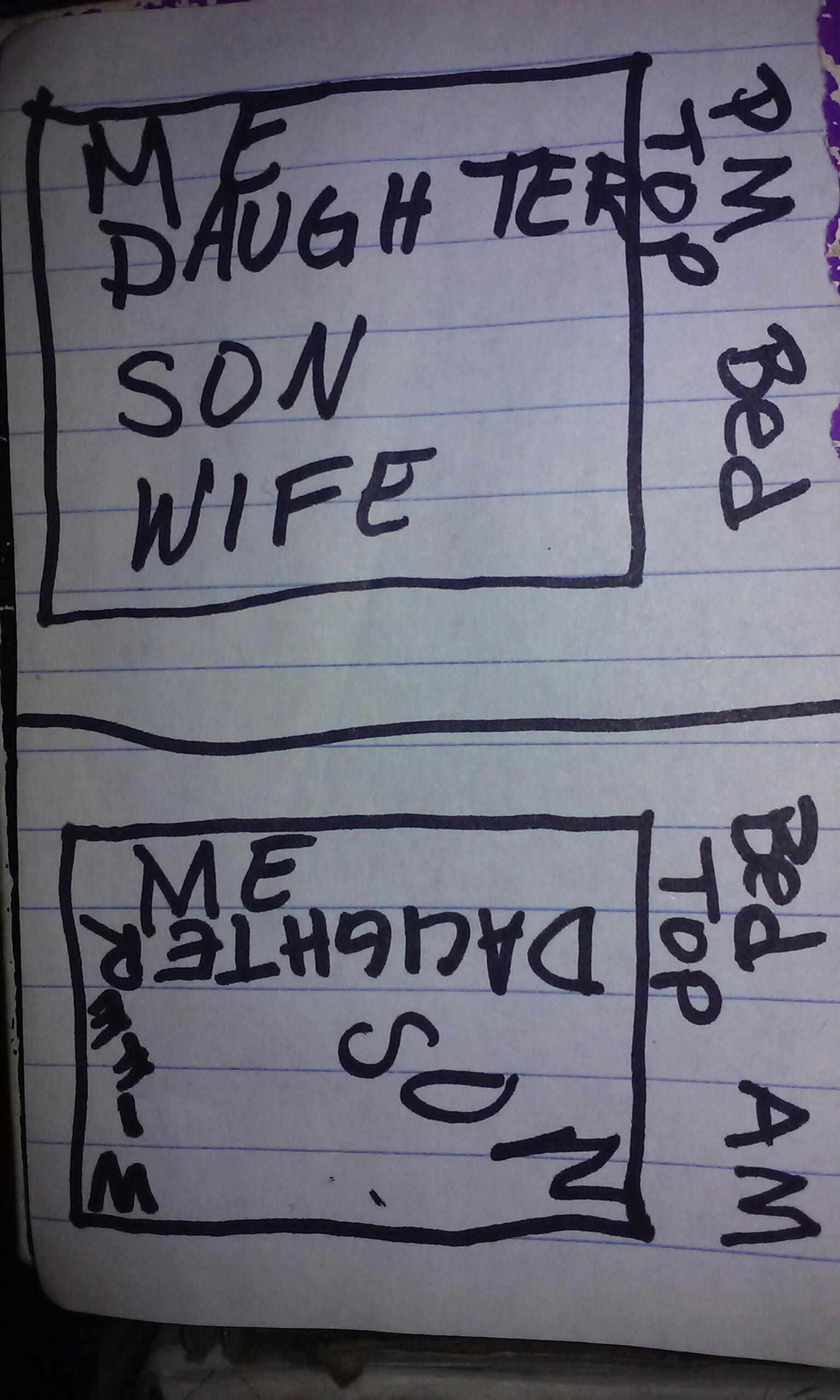 United States
January 23, 2016 3:55pm CST
A series of unfortunate events is what this weekend has been filled with for us. The schools were closed in observance of MLK Day. The school was closed until Thursday. Friday schools were closed because of the bad weather. We had lots of freezing rain. Everything is slippery. The power in our neighborhood went out for hours. It was incredibly cold. We all dressed in extra layers and used 7 comforters. Two to go on top of the bed and then we all sandwiched together and were under the other 5 comforters. The heat kicked on again once the electric company fixed the transformer. The kids were sound asleep so carrying them to their room would have woken them due to the cold crisp air and sheets touching them after taking them from a warm environment. We let them stay in our bed in our room. When I woke up this morning I was on the edge of the bed with my daughters feet in my face. My son had taken my wife's pillow and spot. My wife was sleeping down at bottom of the bed by my feet. It wasn't really comfortable but it was warm due to all the body heat. We couldn't get through the automated system to put more money on our prepaid electric account. The system sent us to a live person who tried to help us but it wouldn't accept the card number. She had to transfer us to someone else. The electric bill is running us more money than usual. We are already up to $275 for the month and the month still has another 8 days left and at the rate of $12 a day we will have to come up with about $100 to cover the remaining days. Its one thing after another this week. Image is owned by me
9 responses

• Moses Lake, Washington
23 Jan 16
What can I say? I'm of course glad that all of you figured out a way to stay warm. That electric bill is a real nail biter. And yet you need the heat if the company can figure a way to notice that you are trying to keep some of it paid.

• Moses Lake, Washington
24 Jan 16
@lokisdad
The power company does the same here. Its beyond nasty but the power company is a business. I wish all of you warmer days.

• Nairobi, Kenya
23 Jan 16
Nevertheless all of you are good and thats what matters most

• United States
24 Jan 16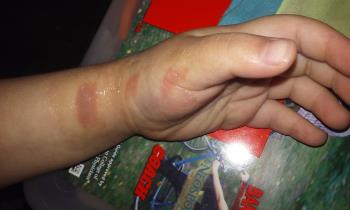 Yes you're right we could be worse off my little one burned her self after writing this &we have first aid kit of course we haven't finished unpacking yet so we don't know where everything is the first aid kit had everything but burn stuff Smh luckily she's ok

• Nairobi, Kenya
25 Jan 16
@lokisdad
Sorry about that. Hope she is better now

• United States
26 Jan 16
@Missmwngi
thank you she is healing nicely i doubt it will scar much.


• Philadelphia, Pennsylvania
24 Jan 16
If your heat is electric the bills really are crazy in winter; in my case my gas bill is huge all winter because of heat. Good luck. Loved reading your post and the visual aid. Stay blessed.

• United States
24 Jan 16
maybe you can see if your power company has some kind of payment program. Surely you aren't the only family that is in that situation.


• United States
24 Jan 16
Yes it's costing more than the bigger house we left. We were renting this place and living in a 4bdrm with lots more space. Our bill was $200 there with prepaid electric it could be many reasons we have a high bill my top thought is the heat is escaping through holes.once the weather improves we can do some more digging into why.

• Vancouver, Washington
24 Jan 16
It's so spendy how the charges go up so fast but the places sometimes aren't insulated much that can bring it on to.

• Vancouver, Washington
27 Jan 16
@lokisdad
We understand but they sure sometimes don't understand.

• Greencastle, Indiana
24 Jan 16
wow your right you have had a week but it'll be alright your family is safe & sound that's the main thing the rest you can get through one day at a time just take a breath & thank god your all safe & a live.

• Chennai, India
24 Jan 16
Your picture is funny. My son just goes all over the bed at night and I know how inconvenient it is. Some days things are bit slow just like you mentioned. But tomorrow is a new day. Probably it would be better.