A Natural Born Hunter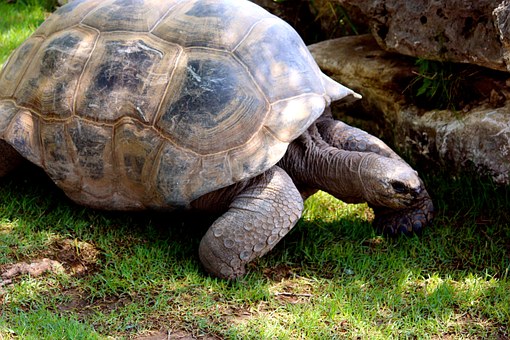 Virginia Beach, Virginia
January 23, 2016 8:05pm CST
Some of you may already know that I received a delightfully intelligent pet turtle for Christmas. He never ceases to amaze me with all the new tricks I have taught him. In a way. I guess you could say that Fluffy is as good as a dog, which I'm not allowed to have. I can't get very excited over how long it takes him to fetch the newspaper but I think he might be a pretty good hunter. Would you believe he caught a rabbit this morning? Fluffy galloped up and snatched it out of the road before another car could hit it.
8 responses

• Banks, Oregon
24 Jan 16
Wow that's pretty a impressive Turtle there.

• Mechanicsburg, Pennsylvania
24 Jan 16
I'd love to see a turtle gallop! But then, they did win that race with that other rabbit, didn't they?


• Centralia, Missouri
24 Jan 16
put rabbit ears on the paper? lol

• Oxford, England
24 Jan 16
You will have to find a mate for him and when you have babies you can arrange a race with a hare1