Do you remember what I am talking about?

United States
January 23, 2016 8:45pm CST
Before phones had wifi and before the introduction of the Iphone and Android phones there was a "t.v." phone. I put quotes around "t.v." because that was basically what it was. I had mine from sprint. It was a phone with two sides and it's own built in case / charger. One side was only a screen and you could watch television on it or play music, while the other side was the phone to make calls and text. Oh man that thing ended up costing me a fortune in the long run. Everyone was excited about it and the data charges were through the roof! I can't remember the name of it but it was somewhat endorsed by beyonce as you could get one in Gold and it was considered the Beyonce model. Did anyone else have one?
5 responses

• Singapore
24 Jan 16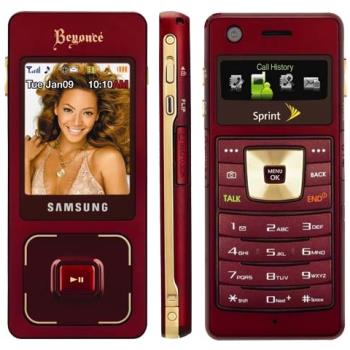 I've never owned one, but I gave a shot at searching for it and found Beyonce's B phone. Is it this what you are referring to? Thank god I've never used that thing, seems like a hype to me back then in 2007. Gah! The things corporations would do to earn money! .

• United States
24 Jan 16
Yeah that was it. Seems I forgot exactly what it looked like. It was ok for being the first gen of smart phone but it was a big big money pit!

• Singapore
24 Jan 16
@ScribbledAdNauseum
It's cool though that you were one of those early adopters at the forefront of smartphone technology! Not many can say they have done that.

• United States
24 Jan 16
@Ladypeace
I was young and stupid. I spent too much money on it. I got cautious after that and was one of the last to get a smartphone (android). Now I have an Iphone and love it, especially now with Wifi!



•
24 Jan 16
It's got to be going back maybe 10 years ago, I'd just been divorced and I had a phone where you could watch TV or clips from TV not the full program. I didn't have it long before I moved onto something else.

• United States
24 Jan 16
I bet it ate up a lot of data. I think I had mine for a good year or so before I gave it up. Actually I lost my job and gave the phone to a friend for $30.00.

•
24 Jan 16
@ScribbledAdNauseum
I can't fully remember much about the phone, I remember watching a few programs on it, it was kinda fun back then, something different. Not sure of the data usage though, too long ago lol.

• United States
24 Jan 16
I don`t remember that one, must have passed by me.

• United Kingdom
24 Jan 16
never heard of it


• United States
24 Jan 16
I am not sure if other companies caught on to the phone, I know I got mine from sprint and it may have been made exclusively for them. It was an ok phone but a big money pit data wise.

• United States
24 Jan 16
Nope, but I remember when cell-phones weren't portable.