Bubbles The Cat Sat ON The Hat Part two .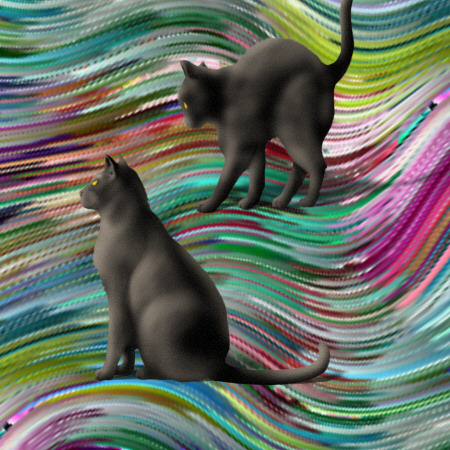 Garden Grove, California
January 25, 2016 8:35pm CST
Mistress had a doc tors appointment Bubbles Knew So he had some b right ideas on what to do The hat was in the cl oset, on a low shelf Bubbles got the door open by himelf. H e leaped easily up onto the hat and gave a shove On top the floor went the hat from above Now to get the hat upon the den table E asy he bite into the brim and was able To put the hat on the painting table Bubble Lisa his mom c ame wandering in What on earth is that, that ugly hat Mom Bubbles cried its a hat thats too fat B ubble L isa say she boughtand drank some gin Bubbles lned up paint brushes in colors luscious. Then he painted each petal a different tint Bubble Lisa looked purred different brushes You have a master piece worth a mint. Now strode in Misstress saw the hat and sat "my wor d Bubble lisa will you look at that hat Thats just amazing I love it the latest st yle I will wear it to church in a l ittle while. The ladies in the choir did indeed admire the hat Mistress took a bow" well I owe it all to Bubbles the cat". The choir lades were amazed at Bubbles the artist Of all your cats that Bu bbles is the very smartedt. W
1 response

• Centralia, Missouri
26 Jan 16
totally love it, and love the brushes and luscious rhymed together, I wouldn't have thought of that one!

• Garden Grove, California
26 Jan 16
I had so much fun doing that poem to o I lucked out on brushes and luscious lol