Glass wings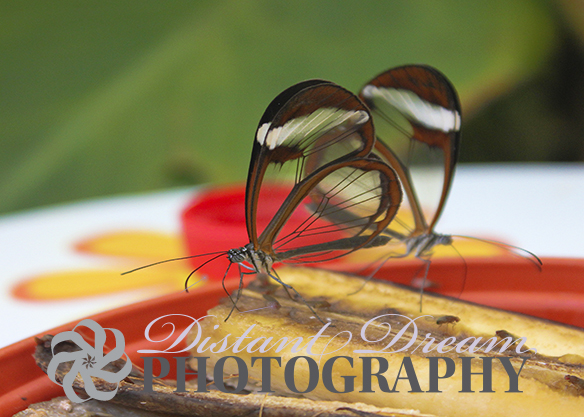 January 25, 2016 11:15pm CST
Glass wings There are so many wonderful insects out there in the world, some we like and some we don't. Even those we don't are often beautiful close up. Have you ever seen a glass winged butterfly? You can see through their wings as if they were made of glass, kind of cool when you see them. I was lucky enough to be able to photography some a few years ago. The photo is of two glass winged butterflies.
3 responses


•
26 Jan 16
They are beautiful, I'm sure they are over there too.

• Salina, Kansas
26 Jan 16
@kevin1877uk
I have never seen one but I will sure keep my eye out for them

•
26 Jan 16
Here is a wiki page I took the photo are a butterfly farm here in the UK

From Wikipedia, the free encyclopedia Jump to: navigation, search "Glasswing" redirects here. For the African glasswings, see Ornipholidotos. For the Australian glasswing, see Acraea andromacha. Glasswinged butterfly Scientific classification Kingdom: Anim


• Centralia, Missouri
26 Jan 16
very pretty but no, had never seen before!

•
26 Jan 16
Thank you, you would see them where you are, unless you go to a butterfly house and they have them there.

• Centralia, Missouri
26 Jan 16
@kevin1877uk
been to a few butterfly houses, if they had em, I dont recall

•
27 Jan 16
@Jessicalynnt
Maybe they didn't then, because I'm sure you would remember.


• United States
27 Jan 16
They are very pretty, I have never heard of these. I wonder if they are only in the uk?

•
27 Jan 16
No they aren't in the UK, although the photo was taken on the UK at a butterfly house.

• United States
27 Jan 16
@kevin1877uk
You enjoy taking pictures? you have shred some very nice ones.

•
27 Jan 16
@whiteream
Thank you so much, I love photography and love sharing my work, glad you enjoy them.