Our visitor at home, a friend of mine , robs me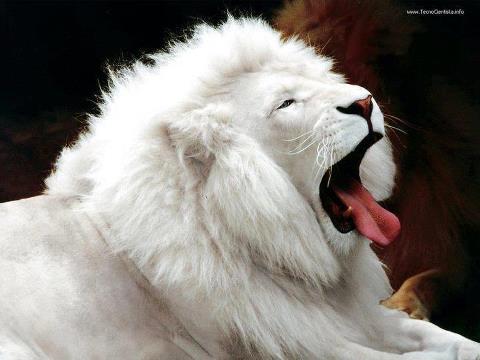 Cagayan De Oro, Philippines
January 26, 2016 6:00am CST
This time, it is hard to trust anyone even a best friend I was so happy yesterday to see someone at home after years of not seeing her.We hugged each other. She was my best friend during college days.That evening, she begged me and my family to let her sleep at home for she was so afraid of her husband.She told us about some abuses done by her husband to her and their two young children.She sobbed in front of us without thinking that it was her trick to persuade our emotion for a certain plan that evening. I asked her where she works and what her husband is doing too, she just said that she is hired private secretary of a certain firm, and her husband a police.And that day she left her children to her parents.She continued saying that she saw my face and name in the Facebook page of her friend and that she got my address and proceeded home. Sadly, we were convinced, and treated her fairly as a human being.She slept on my bed.We talked of many things about our achievements.Because I was so tired that day lecturing to 5 sections, I fell asleep so suddenly. I was indeed in deep sleep. I was not able to see what she was doing while I was sleeping. In the morning , she was no longer in my bedroom. I thought she was in the bath room .Then, I noticed that my bag containing money and ATM cards was not there on the table near my bed. Early morning but my heart beats so fast of fear. I ran outside to ask my sister . We were all shock to know, that my friend robbed us while we were sleeping.I was so thankful our lap tops were not taken for the room was locked. I went to the bank to inform then the incident so my ATM will be blocked. I was too late, my money was withdrawn. My ATM pin is written there in its case. My saving P145,000 Philippine money was gone.The other ATM 's pin was not written there. I have 3 ATM cards the third is pay pal connect. I blottered it this day. I traced her whereabouts, only to know that she had suffered financially because of her vise, as drug user. I was so thankful despite that because we were not harm. From now on,I will never trust anyone. I am terribly sad and heart broken.
10 responses



• United States
28 Jan 16
I agree, karma will bite her back.




• Cagayan De Oro, Philippines
28 Jan 16
@LadyDuck
Thank you so much. This time I do not like to think about my money, I feel sick if remember.

• Boise, Idaho
27 Jan 16
That is awful. Are going to get your money?

• Cagayan De Oro, Philippines
27 Jan 16
@celticeagle
, It will be very impossible , according to the police. When they checked the local airport, it was learned that my robber friend already left first flight that very morning.The first flight local is 5:00 a.m..She was traced in Manila airport and was learned she had just left for Vietnam. The feeling sucks.

• Boise, Idaho
27 Jan 16
@cacay1
...I bet it does. She will slow down and some point and hopefully they will pick her up.

• Cagayan De Oro, Philippines
27 Jan 16
@celticeagle
This time there is no nice update.I think I have to accept my dismal fate.


• United States
26 Jan 16
Oh no Erly, did you know this woman from before in your life? Or she just single you out. I am so very very sorry to hear you were so cruelly robbed and conned for your emotion and familys emotions. I hope you will be able to retrieve the money? Do they have any process in place for this kind of case?



• Cagayan De Oro, Philippines
27 Jan 16
@TiarasOceanView
, Thank you my friend. I can never get back my money, the police said. I went to the police station this morning.I was told that my robber friend had flown to other county in Vietnam.The immigration relayed to the police in our city after some search.I hope she will be captured and pay the crime committed.

• United States
27 Jan 16
@cacay1
I do hope so very much Erly. This is an awful loss and experience for you..she needs to pay for her horrible crime for you and your family. Again I am so sorry ..take care my friend and let us know.


• Cagayan De Oro, Philippines
27 Jan 16
@TiarasOceanView
Hi friend? Thank you so much. I am in school now hitching our faculty computer.Thank you for your thoughts on my post, horrible posts.I was told by police the money cannot anymore be found. That robber already left the country.


• Momence, Illinois
26 Jan 16
Oh I am so sorry for this. It's just horrible, you were doing a nice thing and all along she had a plan to rob you.

• Cagayan De Oro, Philippines
27 Jan 16
@fishtiger58
, It is indeed horrible, what if we were harm by her during our sleep. The police said that the time estimation of her escape was 3:30 am. and there was someone who fetched her according to 2 witnesses our neighbors who happened to wake up early and recognize the vehicle that picked a woman at my friends description.

• Momence, Illinois
27 Jan 16
@cacay1
I'm sorry they didn't catch her.

• Cagayan De Oro, Philippines
28 Jan 16
@fishtiger58
yes, I cried in despair, if only she could be found, I am going to cut her fingers.



• Canada
26 Jan 16
That was a shameful abuse of your trust. Betrayals like that are so hard on us emotionally.

• Cagayan De Oro, Philippines
26 Jan 16
@Morleyhunt
, That is true, so hurting and is scaring me when I imagined how she did that crazy thing.I am so troubled.Thanks.


• Cagayan De Oro, Philippines
27 Jan 16
@BethieAnnie
Those weak people can easily be convinced to join a bad group.I appreciate you for being that tough a midst pains of your husband's betrayal.

• United States
28 Jan 16
Oh my gosh! I am very sorry to hear about this "best friend". Is there anyway to report her? Or do they have cameras at the ATM, banks? Because you did not pull the money out.


• Cagayan De Oro, Philippines
27 Jan 16
@amnabas
, I am also until this time cannot believe. All of us at home are so shocked.It was my fault. I should have put my bag in safety,or the ATM's put in safety.It has been the advise before of our boss not to bring daily our ATM's for our bag might be ransacked, and our boss was right.

• Oxford, England
30 Jan 16
What a wretch. What a terrible way to repay your kindness and hospitality

• Cagayan De Oro, Philippines
30 Jan 16
@Auntylou
, Until now I spent sleepless nights thinking about my hard earned savings for emergency purpose gone.My heart aches and am feeling sick of this not in my dream encounter.Thanks my dear.

• Oxford, England
30 Jan 16
@cacay1
So sorry that you have lost your emergency money. Hope she suffers too in time