Not A True Fan....More Like A Big Cry Baby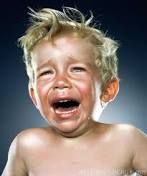 United States
January 26, 2016 8:20am CST
While doing my normal routine this morning on the computer I came across an article about a Seattle Seahawks fan who is attempting to have Cam Newton banned from their stadium. After I cleaned up the coffee that came out of my mouth from laughing, I thought about what is a true fan and what is a big old cry baby. This person definitely falls into the latter. After losing to them in previous seasons, this season we finally beat them twice. After winning at home during the first round of the playoffs for us, a fan handed Cam a 12th man banner that a Seahawk fan left behind and he tossed it. That is what sparked this person to have a petition to have Cam banned from their stadium next year. If one of your "fans" leaves behind their 12th man banner and our quarter back chooses to throw it, he has every right to. Apparently that "fan" wasn't too interested in keeping it. I promise you the clean up crew would have thrown it away if our fan hadn't handed it to Cam. There was a similar situation earlier in the season with a Green Bay fan having a banner, which was bigger than allowed, in the Bank of America stadium and was also placed over the area where our guys come out from the tunnel. Cam told the man to take it down, he didn't so Cam did. I have no problem with other fans cheering for their team when they are playing on our home turf, it is a competition after all, however when you leave your flags when you leave or your banner hangs where it is prohibited and doesn't meet the BOA rules, then it is only fair to have them removed. Don't be a cry baby about it. You make true fans of your team look bad in the eyes of everyone else. Here is the article; http://www.sportingnews.com/nfl-news/4692538-cam-newton-seahawks-fan-centurylink-field-panthers-super-bowl?eadid=SOC%2FFB%2FSNMain
4 responses

• Momence, Illinois
26 Jan 16
Well the fan can cry all he wants, but Cam won't be banned. Everyone has a right to cheer their team but it is after all just a game. That fan needs to grow up.

• Banks, Oregon
26 Jan 16
Lol I heard about this too, it's ridiculous. Bid deal he celebrated, get over it and, yes you are right Sherman did the same thing.

• United States
26 Jan 16
well you know some fans are pretty rabidly fanatical abou their team!

• Green Bay, Wisconsin
29 Jan 16
There are all kinds of fans. It's too bad when some of those fans make the good ones look bad. I hope the Panthers win the Super Bowl, though I doubt I will be watching the game. I'm not a sports fan, only a Packers fan.