Another Dinner with Kate Spade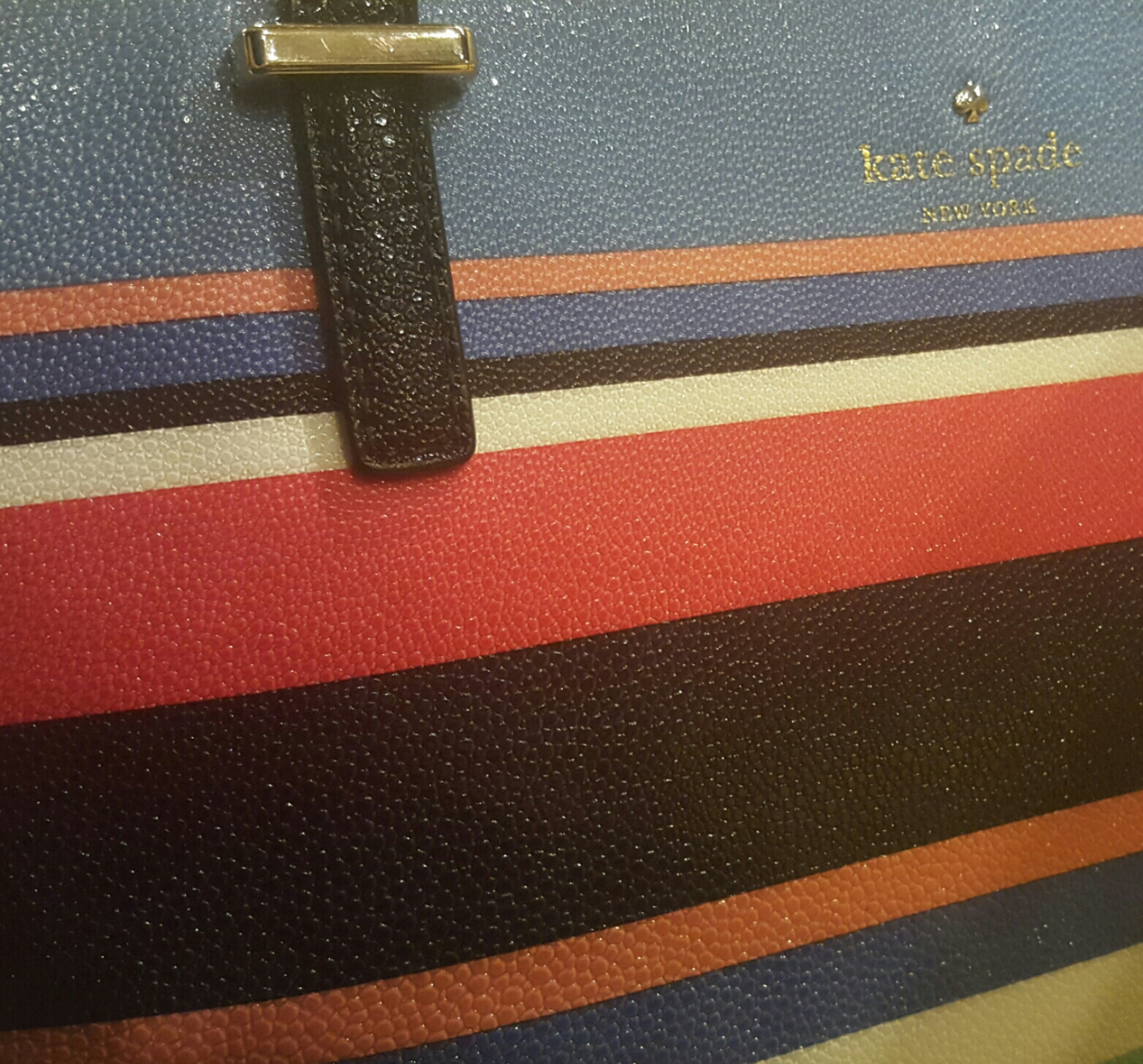 Philippines
January 27, 2016 6:41am CST
This is the second night that I am out for dinner with just Kate Spade sitting beside me. It was a long day at work. I was out in the afternoon for presentation. I talked for almost two hours and when I got back in the office there are paperworks I have to finish. It is 8 in the evening now and I almost just left the office. Tiring but productive. No fancy dinner, I am just at Mc Donald's having a cheeseburger. And yes, I am alone again. Kate Spade is the one in the picture... my bag and oh I love her.



10 responses


• Philippines
27 Jan 16
I see. That's why I keep on getting the error. Thanks.

• Philippines
27 Jan 16
It worked. I cropped the picture and now the image is uploaded. Thanks

• Switzerland
27 Jan 16
@nottoooldtowrite
I am glad it worked. It's not specified which is the maximum format we can upload, but many users had the same problems.

• United States
27 Jan 16
It is nice to have a luxurious hand bag. I do not and have never. I really thought you were talking about the lady herself my friend lolz



• Philippines
27 Jan 16
Lol

but when I get too much of that alone time, I would like to have dinner with a real person


• United States
27 Jan 16


• Philippines
28 Jan 16
The picture would have been beautiful if you showed us the whole bag . And i know a Kate Spade bag is expensive .



• Philippines
28 Jan 16
I had to crop the picture as I get an error attaching its original size. But, the bag is beautiful I tell you. Hihi



• Philippines
29 Jan 16
@nottoooldtowrite
Maybe you can get a picture of it on your phone and delete that image and substitute it with that one . I am excited to see it .



• Philippines
29 Jan 16
@SIMPLYD
I used my phone's camera in taking that picture.



• Philippines
28 Jan 16
I think I know that kind. Well, I bought my bag. Haha.. no love one to give me


• Philippines
28 Jan 16
@nottoooldtowrite
for sure that bag you bought is expensive, right? don't worry, you will have somebody for you, in time my friend

• Philippines
28 Jan 16
@Yar_Joey
maybe I will or maybe not but whatever is in store for me, I am fine with that.


• Toccoa, Georgia
3 Feb 16
I have heard of that brand. It is a lovely bag.

• United States
28 Jan 16
I tend to go out alone alot too but sometimes it's nice to have company along the way also. I been working late most nights til 8pm only got out early once this week. Im working 10 hour shift today so I'll probably pick up something quick to eat after work like take out lol.

• Philippines
28 Jan 16
Good thig that tonight I had dinner with a friend.


• Philippines
28 Jan 16
beautiful bag. If I have one like that, I will definitely hang it inside the glass cabinet and never use it for work. It might get scratches.

• Philippines
28 Jan 16
Thank you. Haha.. I love it. I use it alternately with my other bags. I always see to it that it is protected from getting any scratch or stain


• Singapore
28 Jan 16
Your Kate Spade has served you well, she looks like she can keep a lot of stuff in it.


• Philippines
28 Jan 16
It does. And you know how we girls have a lot of stuff all the time.

• Oklahoma City, Oklahoma
23 Jan 17
... although I'd like to tell you to "Keep Your Eyes on 'Jesus' (The Glory of the Kingdom of God)"---to be reassured that--even though there's no foreseeable 'future reward' for the time you're spending alone with no one to share your affections with--'whatever you are doing' is necessary building-material for your eternal castle-mansion in paradise" ... The here-&-now truth is that the only peace-of-mind available to you (right this very second) is "knowing something" ... not really 'knowing,' but more like "feeling the feeling that comes with knowing something"---doesn't matter if you can proove 'the thing you know,' just that ... like taking a step as you walk---you can't proove that it's going to be solid ground you're walking-on (well, you can; but Who has that kind of time?), but you know that it is!

From 'Hook' by Steven Spielberg Singer: Amber Scott (Pan's daughter in the movie)