This is why I tend to shop online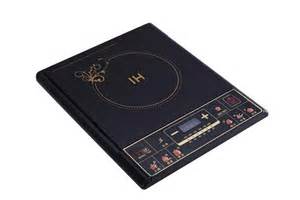 Guangzhou, China
February 1, 2016 1:23am CST
Last night my mom asked me to buy a new induction cooker for my grandma. Since I have to go to work in daytime, so I have to go to the store to buy it at night after work. And this is the fastest time for me already. But then I thought why not buy it online? Soon I found a nice induction cooker from an online store and I placed an order. This morning this induction cooker already delivered to home. I feel so satisfactory to it.
9 responses


• Northampton, England
1 Feb 16


• Philippines
2 Feb 16
That's what is so nice with online shopping because you can order at any time you like . I hope that induction cooker will serve you many years .


• Philippines
2 Feb 16
@youless
Good luck then . I have failed gadgets bought online like my Velform Sauna belt . It was only good for about 5 months .


• Malaysia
2 Feb 16
That's really good. It really saves us time to go out and shop for something. Moreover, I think some products can be found at cheaper rate online, am I right? I prefer to buy something online if I don't need to touch and feel it too, though I don't always shop online. My biggest concern for shopping online is the delivery charge. But, if I want to buy clothes, I don't prefer to buy online, as I can't try and see if it fits on me. My sister likes to buy clothes online as she said it's so much cheaper and there are so many pretty patterns available online.

• Malaysia
2 Feb 16
@youless
Yes, if the delivery charge is very minimal, then it's good to buy online. I don't really like to go out to crowded places, so it's more comfortable to stay at home and shop online.


• Boise, Idaho
1 Feb 16
How great is that?! I love to shop online. I don't drive so it is a good option to have.

• Boise, Idaho
2 Feb 16
@youless
...You can get anything shipped right to your door.

• Marion, Ohio
2 Feb 16
That is great. I cant get things here that fast but still dont have to deal with the crowds

• United States
1 Feb 16
Yes it is great to have the convenience youless. I hope your grandmother will love this gift.

• Banks, Oregon
1 Feb 16
I think I am going to start doing more online shopping as well.