Is it better to have no friends, rather than bad friends?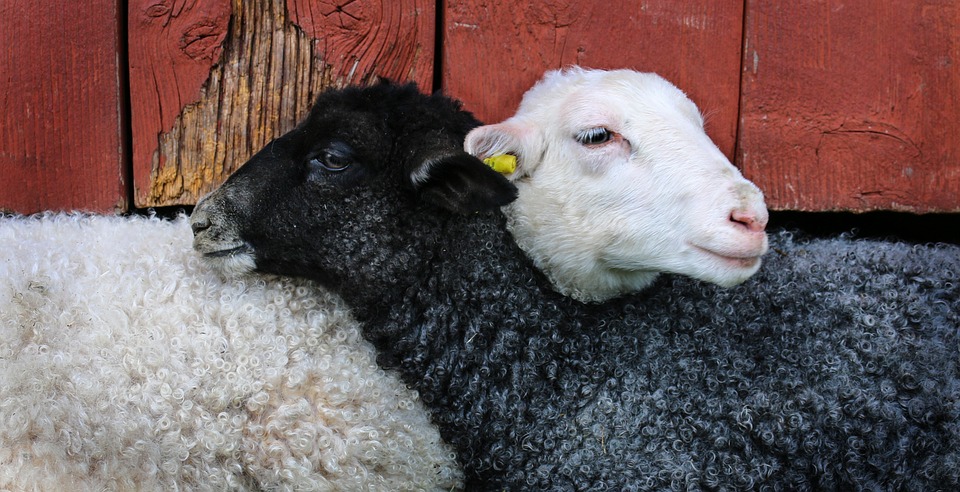 Australia
7 responses

• Bunbury, Australia
2 Feb 16
A black sheep to one person is probably a very acceptable 'colour' to another. But I do think some friends are a really bad influence.

• Australia
2 Feb 16
Yes, you are right, the judgement of who is a black sheep, is relative, at best. Two black sheep together could be good friends too.


• Australia
2 Feb 16
It is true that something good can come out of every bad situation; that is the plus factor about living, I think. On the other hand, as an example, I had a "good" friend when I was growing up, who I now blame for ruining my life for me. His subtle undermining and distracting of me, ruined my chances at school, I think. Without his bad example, and influence, would I have made good, or was it my karma to bomb out of school, like I did? With just a little mentoring and right encouragement, things might have been a whole lot different than what they are now, or were then. Ultimately, I am responsible I guess, but I was not strong enough to buffer his evil forces. A positive influence on the other side, counterbalancing him, might have turned my tide into reaching the right shore. instead of it just crushing me on the rocks of life, as I was utterly destroyed.






• Australia
3 Feb 16
Yes, they say if you want to know what type of a person someone is, look at their friends. There are a few variations around on that idiom too. One is: "A man is known by the SILENCE he keeps," by Oliver Herford, (1863 to 1935), an American writer. A good man knows when to be silent, when to speak up, and who not to associate with, it seems.


• Australia
2 Feb 16
Yes, I agree with you too. I would rather have no friends rather than having bad friends. It's bad enough having bad relatives, you have to keep having them, LOL...

• China
3 Feb 16
Friends don't just appear and become one overnight. Once a friendship is established it will take both sides to stay to their roles to become good friends. A friend could have diverse habits to views but we should not walk away just because he/she may behave or have different perspectives. If we are ever firm with our beliefs, common sense or morality - we might just make the difference and win this wayward friend to our side and become a better person. Don't get me wrong that we should compromise when it comes to our principles or threshold of tolerance. But in this world of imperfections, who is right or wrong for us is ours to determine nor choosing. So why not be the right person than trying to find the right person which could turn out even worse at the end of the day.

• Australia
4 Feb 16
These are all very sensible points, you make here I think. I think that the livingness of any moment depends on quite a few factors. Mainly it is on yourself, and trying to fit yourself into the situation that love has given you to fit into. The other factors seem to be external to you, but they too are factors affecting you both outwardly and inwardly, for nothing doesn't affect you, Being as good a person as you can be is a mind set that might help of course. Others will see this example too, but there is more than this needed, I feel. Our mind shines forth with thoughts that our heart with love sends out. Putting love before thoughts is a good idea, because then our thoughts will be naturally loving too. This is in contrast rather than our trying to be good, and so missing the loving, because we are stuck too much in our mind.

• China
4 Feb 16
@innertalks
Aren't we taught from day one that we should always give some considerations and thoughts before committing or taking the first step? How much more complicated is this? I feel that we should simplify things for ourselves and do the deeds accordingly. In this way, we would have enough "space" to decide on what to do next when situation arises. Trying to be the right person could sound simple but when one does not have the right frame of mind and comes from a poor upbringing - how can one be right? Then, think about the consequences come forth.

• Australia
4 Feb 16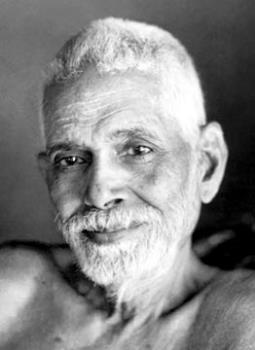 @artemeis
All love comes from the heart. When it goes through our minds, it often then becomes coloured with desires and with other thoughts, and so it might then become romantic love, but spiritual love is as the great saints, and Jesus loved. To love is simply to allow every person to be themselves in your presence in a way that you are not stopping them from being so, by your judging them from non-love. That's what I feel about love anyway. We can all love all others, even if we are afraid to do so, and even if it might seem to be getting us into trouble sometimes. But can a snake love us without biting us, perhaps, perhaps not? Perhaps only our dog can love us unconditionally, with only love for us, as its master. Can we be friends with a snake? Well, the great spiritual masters (like Ramana Maharshi of India) apparently could be, but I for one, probably would never want to do so, until I could rid myself of my fear of them.





• Singapore
4 Feb 16
While talking about friends I recall the famous phrase " A friend in need is a friend indeed". Again to add some spice here it goes: "I am enclosing two tickets to the first night of my new play; bring a friend ... if you have one." — George Bernard Shaw, playwright (to Winston Churchill) "Cannot possibly attend first night; will attend second, if there is one." I had good friends at various stages of life in school, college, before and after marriage and I find marriage changes old friendship especially on men! Okay, it is not universally true. I remember while in school one befriended me only to blackmail me later! Then I wised up and friends were a breeze but one back-stabbed me and that resulted in me not trusting others completely. Now I am more into helping others but keep an arms length when it comes to friendship otherwise. I do not know how to classify people I come to know through social networking. I have found ladies have lasting friendships than men. Maybe, I can follow up with another discussion but, on second thoughts, I would rather think about it as it could well stir up a hornet's nest! siva

• Australia
4 Feb 16
A person who helps us at a difficult time, when we really need such help, is a person who we can usually rely on. This is the type of friend that saying is referring to I think. I have had a few friends who turned out to be really only in it for themselves too, to get out of me all that they could do so. I think I agree with you about ladies having friendships that last. Every job I went to, and worked at, I have lost contact with all of the people that I worked with there. I have also lost contact with all of my school friends too. I am not one to keep these relationships going though. I prefer to move on, and leave the past behind, at times. That's just me though. I am not an overly social person.

• Singapore
4 Feb 16
@innertalks
I have seen when people had time friendships endured. Now we are flippant and we tend to move on in life and think more about our future. It is ironical we face problems of plenty, sort of water, water, everywhere, not a drop to drink! I can relate that to friendship too especially in social networking! I am one who likes to be left alone but try to help those in need and that I think is more a practical take. I don't like to ask anyone for help as most may not be able to and those who are able to make themselves scarce when we need them! siva

• Australia
4 Feb 16
@Shiva49
Things have changed. I remember the old saying my grandma used to tell us as kids: "True friends are like diamonds, so precious and so rare, false friends are like autumn leaves, they're found everywhere." Yes, we are flippant, and the throw away nature of our disposable society has added to that I think. Nobody fixes anything any more, including friendships.