Farmville is my game, my dream is to be a Farmer!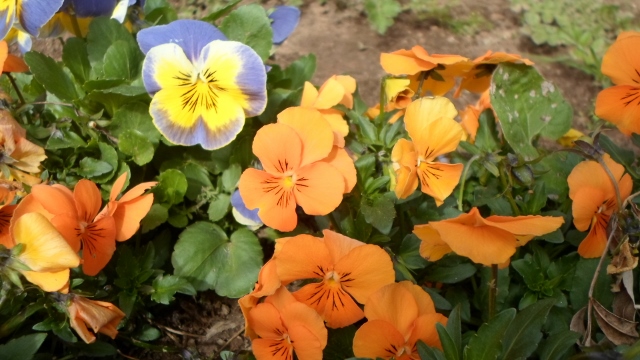 Canberra, Australia
February 3, 2016 12:56am CST
It was just recently that I realized that I love the farm and farming. This is owning a piece of land, growing my own food by having my own fruit trees like apples, peaches, pears, grapes, vegetables and looking after a couple of goats, sheeps, cows and owning a horse. I wished that I married a farmer. But I didn't. In my new flat, I have a small garden and I've planted flowers, vegetables, ornamental plants and herbs. I do enjoy visiting them early in the mornings and late afternoons. I used to play Farmville on Facebook too, but now I have Farmville2 on my Ipad which I am totally addicted to playing after downloading the game for free. Do you have a real farm? Do you play or have you played Farmville games?
10 responses


• Canberra, Australia
3 Feb 16
LOL, I will be old enough to be her mother. Yes, Lany, I like being outdoors and working with plants and domestic animals.


• Canberra, Australia
5 Apr 16
I like them too, they were my winter plants, all gone replaced with more pastel colored flowers.

• Banks, Oregon
3 Feb 16
No farm. I have picked a lot of berries in my life though and, would like to grow them someday.

• Canberra, Australia
3 Feb 16
It is hardwork in the farm. Lucky you, foraging is something I want to experience.

• Malaysia
3 Feb 16
It'd be so nice to have a farm, growing the trees, vegetables, flowers and having some farm animals as well. This will only be in my dream, and I don't think it will really happen. I am glad that at least I have a garden in my front yard where I can plant some vegetables and flowers. I am not good at gardening, but still learning. I'd like to plant some herbs as well. I was quite addicted to FarmVille and FarmVille2, but no longer playing them now.

• Philippines
3 Feb 16
I love playing farmville before but now Hayday is the new game app :)

• Japan
3 Feb 16
I have been a container gardener and I have fruit trees on my teeny piece of land around my house, but I don't play farming on Facebook. I like gardens but maybe not a large farm.

• Bunbury, Australia
3 Feb 16
I grew up on a farm but didn't marry a farmer. I have always loved farmlife. We have 18 acres now which is nice. Farming is hard work but very satisfying. I'm glad I had the experience of growing up on a farm.