Turning Off Niagara Falls?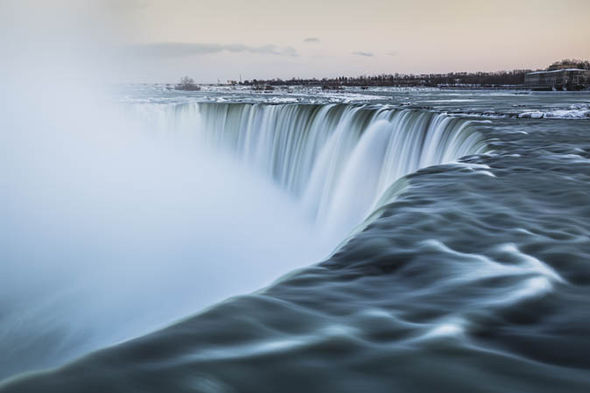 Kingston, Jamaica
February 4, 2016 8:03am CST
There are really plans to 'turn off' Niagara Falls for repairs on two bridges which connect the town of Niagara Falls to the islands in the middle of the Falls. It is planned to divert the water to the Canadian side. Some people are excited to see this event, which would be the second time the Falls were turned off. The last time was in 1969 and the falls were off for nearly five months. In 1969 thousands of people came to watch this. There were buckets of coins found as well as two bodies, a man and woman. The woman was never identified.
9 responses

• United States
4 Feb 16
In 69 they were reinforcing the bottom of the falls so that it wouldn't 'migrate' as waterfalls often do. That's why there are so many large rocks at the bottom. They put a lot of those there to keep the bottom from eroding. If they turn it off again I will go up to see it. I'm only 2 and a half hours away.

• United States
4 Feb 16
@tallawah
I haven't been up there to see the falls in a long time. Last year I did see them from high up, but seeing them from a plane is only puffs of fog in the morning.

• Kingston, Jamaica
4 Feb 16
@OneOfMany
You could really stand somewhere near by and see it...that would be so ... extra worldly...imagine...the water..shut off...wow! Like an apocalypse




• Bunbury, Australia
4 Feb 16
I've never heard of this. That would really be something to see wouldn't it?


• United States
4 Feb 16
Yes I read that tallawah. I would love to see these falls too.

• United States
4 Feb 16
@tallawah
Not when they are not moving tho huh? lolz


• Kingston, Jamaica
4 Feb 16
@TiarasOceanView
Imagine seeing the bottom of the falls...the river bed...that would be awesome



• United States
28 Dec 16
They've been doing a lot of construction this year.. but I've been up there 3 times and they haven't yet turned off the Falls. It would be interesting to see what they'd find this time if they did turn them off.

• India
5 Feb 16
I always wanted to know how the thing works although I was there twice once on the American side and once on the Canadian side. Have gone on those rides too. Tell me how does this work???

• Momence, Illinois
4 Feb 16
I heard this as well. Wow that will be quite the event.