Paint the Sky Challenge again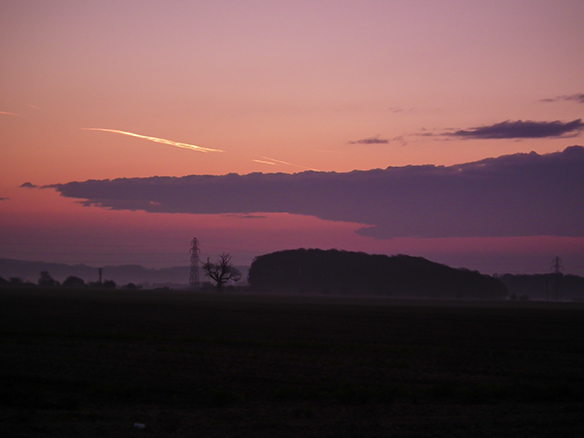 February 5, 2016 1:51pm CST
Paint the Sky Challenge again I've seen a number of people post the Paint the Sky Challenge and I thought I would post again. I have so many sunset and sunrise photos which I've taken of the years it would be hard to pick just one. All the photos I've seen it eh challenge have been wonderful to see, I do love sunset and sunrise, they are the best time of day. So here is my second one which was taken about 5 years ago with my Fuji bridge camera. I wonder if anyone else will post any Paint the Sky Challenge photo. If you've already posted one, will you post another?
9 responses


•
6 Feb 16
Thank you, it was a lovely cold frosty morning when i took that shot. It's funny how you remember what the day was like when I was taking photos that morning.

• Salina, Kansas
6 Feb 16
@kevin1877uk
Yes it is funny how you remember. That's the great thing about photos.


• United Kingdom
5 Feb 16
I've seen about ten discussions about it so far

I was going to say all the discussion starters should delete their respective discussions and start one big one but then remembered that's not possible

I don't even know exactly what it is or where it originated


•
5 Feb 16
I'm not totally sure who start it off but its a good one. I think you should be able to post more photos to start with instead of just the one. There are a few photographer here which I know.

• United Kingdom
5 Feb 16
@kevin1877uk
you can post more with your responses/comments just not more than one on an initially started discussion.

•
5 Feb 16
@Mike197602
yeah I know you can, just a shame you came to start with.


• Saco, Maine
6 Feb 16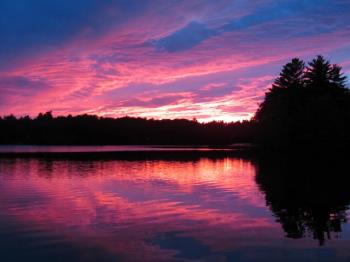 I took some of my best sunset photos a couple of years ago when I lived close to a pond. This is one of them.

•
6 Feb 16
Wow I love the colours and the reflection so beautiful :)

• Saco, Maine
6 Feb 16
@kevin1877uk
That's the beauty of sunsets over a body of water...the reflection.



•
8 Feb 16
Thank you, it was a cold frosty morning.

• Bunbury, Australia
6 Feb 16
This is another beauty. I have a couple more but haven't decided if I'll put one up or not.

•
6 Feb 16
You should it nice to share your photos.

• Centralia, Missouri
6 Feb 16
Iove the clouds and the colors there

•
6 Feb 16
It was a wonderful cold morning morning when I took that shot.

• United States
6 Feb 16
Beautiful, it is amazing how gorgeous the sky is at sunset and sunrise isn't it and how many people have captured that beauty.

•
6 Feb 16
Thank you, it's amazing what mother natural gives us, beautiful sunset and sunrises.


• Saco, Maine
6 Feb 16
Oh, love love love those purples. Thanks for keeping this going.