Just because I am home, doesn't mean I am not busy...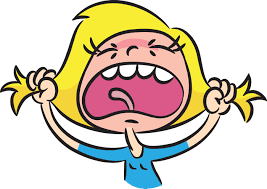 United States
February 9, 2016 7:29pm CST
I was just a little frustrated when my neighbor came over to ask me to watch her house, until her some came home. Her son has been away for a short time, he is hooked on drugs, I don't bother with him. My neighbor had to run an errand and wanted me to sit in the house to let him in , he doesn't have a key. She had food in the oven as well , wanted me to watch the food. I said NO, I am getting better about saying NO... big reason is, the son steals from the mother, this is the neighbor whose grand daughter was shop lifting. I believe if he takes anything else from the house, he would say I did it, when I was watching the home. So , I passed on it, I was actually busy doing other things here, and didn't want to stop. I get this a lot from another neighbor, they assume, because I work out of the house, that I have nothing to do , but to be available just to them ,when they want favors.
10 responses


• United States
10 Feb 16
I really don't like the neighbors bothering me to be honest, I never ask them for anything. What will drive me crazy , if they are waiting for a package , one of two of my neighbors, they will say they have something to do , can I wait for the package. I usually say no. When I am expecting something I stay home for it, neither of the two women work, they want to run other errands.

• United Kingdom
10 Feb 16
@CookieMonster46
They sound as if they want to take advantage of you, especially if they don't work themselves.

• United States
10 Feb 16
@jaboUK
Honestly, I would be be embarrassed to ask people of so many favors

• Malaysia
5 Mar 16
I really like the title of your discussion, as I am a work from home mom, some people just assume I am very free as I stay at home all the time. I think your neighbor's request is too much. If it's a young child, and if she really needs help, then I think it's okay to help out once in a while. But, that's an adult son, and as you said, he has behavioral problems, helping her might make you into troubles. So, it's really good to say NO. I have learned to say NO as well, we really need to learn that. It's not always good to be a good person to everyone, it might not be actually good for other people as well.

• United States
5 Mar 16
You are right, you can't be a good person to others all the time, I call it taking advantage of people in most cases. I can so NO very easy these days.

• Malaysia
7 Mar 16
@CookieMonster46
Though I think it's good to help and serve others, we are not meant to be here to please everyone. We are here to help those in need, not those who are taking advantages of others. Moreover, while we are helping, we should help them to learn but not only keeping relying on others. I think there's a saying, "It's better to teach someone to fish than to give him a fish."

• Banks, Oregon
10 Feb 16
I agree just because we are home, it doesn't mean we aren't busy with our own lives, quite to the contrary and, I am getting a lot better at saying no too.

• United States
10 Feb 16
I have my own medical issues, some of the time, I don't feel well, I have pets, two of them on meds, so I am busy with this too. After awhile, I just feel like people like to take advantage of others.

• Banks, Oregon
10 Feb 16
@CookieMonster46
They do try to get what ever someone will give them. I know the feeling all to well.

• United States
10 Feb 16
@TRBRocks420
Sounds like you have some experience with this....


• United States
10 Feb 16
I didn't think I could think that fast, but my mind was going quickly , thinking the sone will steal then blame me. He has taken a lot of things from the house, including the tv. When the police came last time, they said it looks like an inside job.. so you know it was him.


• United States
10 Feb 16
For some reason there isn't a day that goes by that someone doesn't ask me to do something for them. My other neighbor is just cheap, she figures if she can borrow a onion or some lettuce, she doesn't have to buy it herself.. she has borrowed one time to much , so I say no to her too, we have a store you can walk to very close, she can go buy it.


• United States
10 Feb 16
in most cases it is best to say know, once you start doing favors, they expect more.


•
12 Feb 16
yes, i understand completely. that is annoying

• United States
13 Feb 16
I would definitely say no to her requests. I think that's asking for trouble, what if the kid did something you might get blamed and fee bad.