Ash Wednesday at my House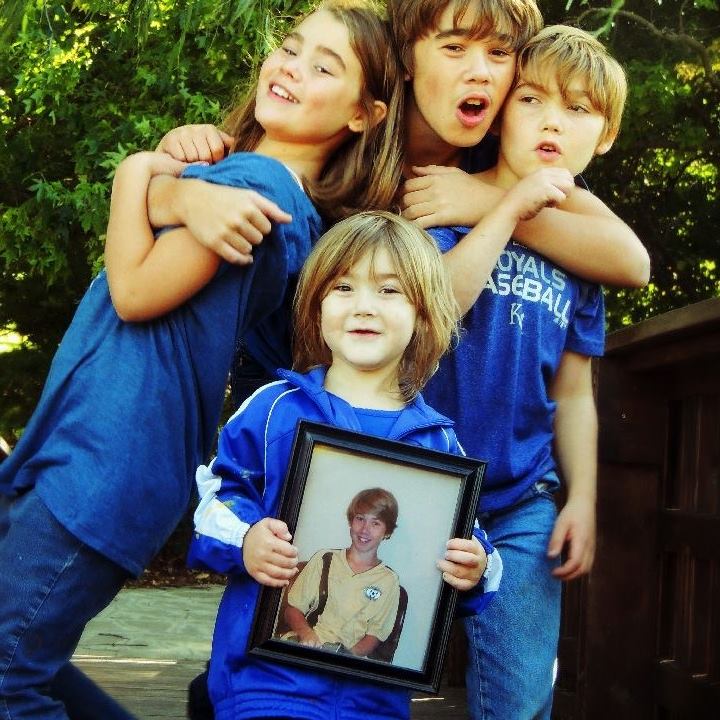 February 10, 2016 10:41am CST
Today is Ash Wednesday, the day on the Liturgical calendar that signifies the beginning of Lent. At my house, this means that we have the day off from school. We will be attending Mass at noon where we will receive ashes on our forehead. At my house, that means we have been discussing what we will be sacrificing for the next 40 days (technically, 46 because Sundays don't count as part of Lent). At my house, we have one giving up coffee and the computer, another giving up video games and maybe desserts (he's undecided), another giving up tv and adding a daily rosary, another giving up Facebook and alcohol, and another who had not decided as of bedtime last night. At my house, we will have a smaller than normal lunch today to observe the practice of fasting, though I'm unsure what it will be. Dinner will be meatless, but again, I'm unsure of what it will be. As a Catholic convert, sometimes it still feels a little different to follow our Lenten observations. For one reason, the majority of my Catholic years have been spent either pregnant or nursing a baby which releases you from fasting and abstinence. It's really only been the last 2 years that I've had to think about it fully and completely. At my house, I often have to reread the rules to make sure we are doing everything right.
7 responses

• Canada
11 Feb 16
Quite often the converts demonstrate more devotion then us cradle Catholics do. I think that its wonderful that your whole family discusses all of the aspects of Lent and what they'll give up. And the picture is just too cute for words, they are such a good looking bunch, you should be proud of them.

• Pikeville, North Carolina
12 Feb 16
I applaud you and your family for putting so much thought into your observation of Lent. I, myself, am not a stickler for the rules but I do try to abide by the spirit of the Lenten season. Due to health concerns, fasting is not something I can practice, but I do try to be more prayerful and think less about myself and more about others during this time.

•
12 Feb 16
I love seeing my kids think about what to sacrifice. I'm not as much of a stickler myself, but my husband always has been. So it's good that the kids see his example. (not that i am a bad example... ha ha :-)

• Pikeville, North Carolina
12 Feb 16
@jillybean1222
My wife is the one in our house who toes the line when it comes to things Catholic. Considering we are both converts to the faith, conventional wisdom says we should both be zealous. Maybe I am zealous in my own quite way.

•
12 Feb 16
@DWDavis
i'm the convert too & so yes, conventional wisdom says i would be the more zealous... but i do leave that to dear hubby. :-)

• Garden Grove, California
10 Feb 16
Wow I had no idea as Ihav e been offline due to them, recarpeting my room. today Wednesday start of lent wow; Im protestandt but still I had nt realized how close it is to Easter. I did more than make pay off but hope I will this Feb too as I have been off line five days.

•
10 Feb 16
yes, easter is early this year! i can't believe how soon it is

• Canada
11 Feb 16
@jillybean1222
Just ask Tim Hortons, they have the Roll up the Rim to Win contest that always starts a day or two before Lent does. Its makes it twice as hard to give up your coffee on the go with that temptation!

• United States
28 Feb 17
Interesting posts I'm finding from last year after doing my post today. I love this post. I'm not Catholic, I'm Lutheran, but the traditions of Lent are pretty much the same I'm sure. I'm in good already for Lent because I barely eat as it is! I would hate to think about eating even less than I already do.

•
28 Feb 17
ha ha. unfortunately, i eat too much normally :-) so it's a tough day for me tomorrow.

• United States
14 Feb 16
Well good luck and I hope you all can keep to your lent sacrifices and not break it. I don't practice this but I do know alot of people that do.

•
16 Feb 16
I'm never very good at it. i've already cheated a little. Sigh. I have no willpower.

• Arusha, Tanzania
12 Feb 16
Stomach ulcers has been bothering me for a long time enough that fasting is just a dream to me. I'll pray for those who qualifies for it and I wish you pray for me too.

• United States
17 Feb 16
Don't feel bad, as the parish secretary I used to print them in the bulletin every year because many people need a refresher course every year,