First Book Club for the Year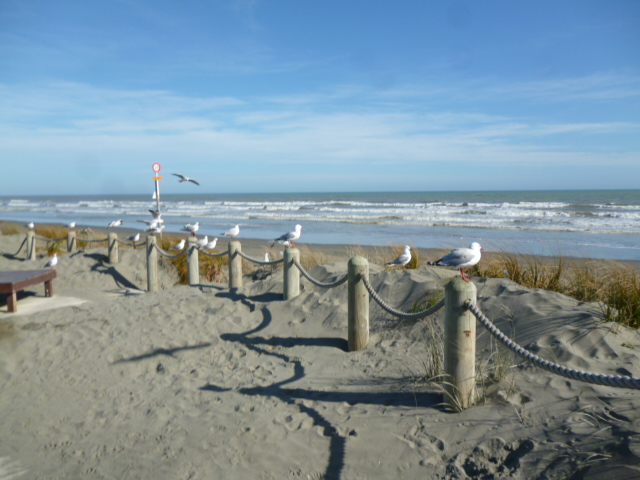 New Zealand
February 10, 2016 12:27pm CST
I love going to my book club. It's one where we choose our own reading material, rather than all read the same book and that suits me. We're a small group of women who get on well together, but with quite differing reading tastes and yet, when we share our book each month, everyone's book sounds so interesting. Each month we have a theme, this month's is summer - an obvious one down here in the southern hemisphere. I've chosen a non-fiction book about the beach culture in New Zealand. Because we're a small island nation surrounded by water, no place is very far from the sea, I think the furthest place is said to be four hours away. Where I live we're just over half an hours drive from the North Island's west coast. It will be interesting to find out how each book club member has interpreted the theme of summer and find out which books we'll be introduced to this month. I love going to book club and I love the café we meet in.
9 responses



• Ireland
10 Feb 16
@valmnz
That's great not all having to read the one book. I came across a book club last year that meets in an open space in a shop downtown that sells newspapers, artists' materials, office equipment etc. All very public and people stood watching and listening in. A bit unnerving for participants I should think.

•
14 Feb 16
oh that is a neat way to do a book club! i'm a little annoyed with my book club. most of the ladies have kids in one of two schools & they keep canceling book club because of "activities," grrrrr. i kind of feel like we should have it anyway.... it just keeps getting pushed back. we haven't met for 2 months. not sure when we'll meet again. i won't remember the book we read.

• Centralia, Missouri
11 Feb 16
I like this way of doing it, pick a theme, but then you pick your own favored genre!

• Bunbury, Australia
11 Feb 16
Having a theme is a good idea. Much better than having to read a book that really doesn't interest you.

• Boise, Idaho
10 Feb 16
Two good points to your day it sounds like. Good reading and folk and good food. What more can we ask for?