How Much Moderation is Too Much/Too Little?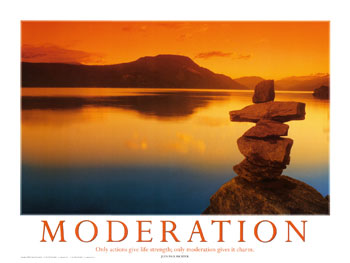 Kingston, Jamaica
February 10, 2016 2:30pm CST
There are sites, where every keystroke is moderated by 'wet ware' (human). Some mods have a lot of power, some have very little. Some Mods have to get a 'second marker' before placement on the front page or rejection. Some moderators have a check list, so that if the item passes the list, it is published. Other sites have A.I. (Artifician Intelligence) where the computer goes through the site and if it picks up X misspellings, or X grammatical errors, or X length it rejects the item (sometimes a human double checks this) or it passes the item. I don't mind human moderation when it is sensible. Nor do I mind A.I. when it isn't tweaked to insanity. On some sites there is too much moderation, especially when it is some ridiculous little site few people look at; i.e. 21k visitors...and it is still cramping writer's style with its demands. Others there is too little, so that rubbish is published, causing Google to slap it down, and no sensible policy is implemented to have real human moderators with the power to stamp an item rubbish, despite the perfect spelling, university level grammar, but hollow guts.
2 responses

• Cambridge, England
10 Feb 16
So how do you rate the moderation here?

• Kingston, Jamaica
10 Feb 16
Considering these are short 'conversations' as opposed to academic articles, the moderation is virtually invisible. I know if I was abusive or used bad words I'd find myself off site. I like the non-interference in the spelling, because for a lot of people here, English is their 2nd or 3rd language, and they are doing the best they can. What prompted this item, is a very minor site called 'expertscolumn' which is moderated to your cuticles and has less views than non-paying Wikinut...I mean 21k views? For a whole site? If you ever heard some of the 'comments' the mods make for a writer to 'correct' an item..and they pay badly too...it's just ridiculous. It is as if the Moderation is destroying the site.

• Kingston, Jamaica
11 Feb 16
@owlwings
I find EC sort of a joke. And it pays very badly, considering. What is so ridiculous, is that you have so much 'work' to do to submit an item, it's like...nahhh...forget it. And if they reject an item and give you the 'reasons' it's like...nahhh, can't be bothered. I should expect the site will be gone soon.

• Bunbury, Australia
11 Feb 16
I wsn't sure what this post was going to be about. I keep forgetting about 'moderators' on sites. And I love the thought of 'wet ware'. So appropriate.