Travel memorabilia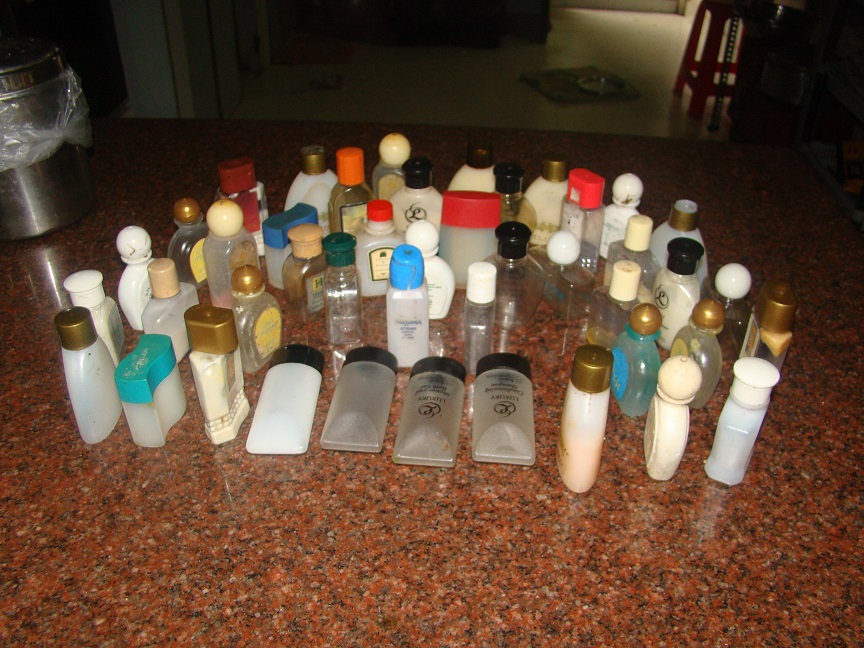 India
February 10, 2016 9:57pm CST
Most of our travel was through package tours. One thing good about these packages is that we are put up in posh hotels. Everything about the rooms is great including those shampoo bottles that they leave in the rest rooms. I have collected all of them and here they are. They are my travel memorabilia
5 responses


• India
11 Feb 16
These are all empty bottles, emptied after I came back home


• United Kingdom
11 Feb 16
@allknowing
You don't need to buy any shampoo for a little while after you return from each trip!

• India
11 Feb 16
@Fleura
You said it but I take my own shampoo while I am holiday (lol)



• India
11 Feb 16
I spend time too looking at them and the pictures.

• Winston Salem, North Carolina
11 Feb 16
My husband spends a lot of time out of town for work, so he brings home lots of those little bottles. When we travel as a family we usually camp, so no little shampoo bottles from those trips.

• India
11 Feb 16
The moment we arrive in the hotel room the first thing I always did was to collect those bottles. The housekeeping staff would then keep yet another set the next day and so on (lol)


• India
11 Feb 16
Collecting them and storing them both I found to be good experiences.

• United States
14 Feb 16
I bring my own shampoos etc when i travel. I can't use alot of the stuff in motel rooms as i break out. But I do love to collect as my aunt travels out of state for pharmaceutical and takes things like that with her.