Homeless but Not Hopeless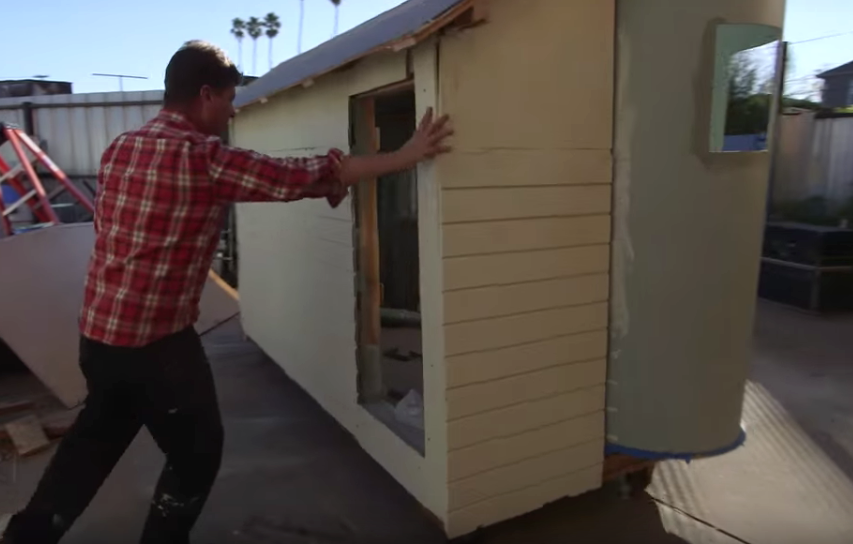 United Kingdom
February 11, 2016 5:35am CST
I was amazed by a video I saw on Facebook yesterday. I don't usually get that shocking look on my face when I watch a video unless it is something that affects me deeply or if it is something I don't like. Animal cruelty seems to be a hot debate at the moment where online videos are concerned. Those who post them tend to want to be appreciated for their humanity because the videos show abused animals being loved for the first time and whilst I love animals in general, the video usually supports the idea that most people will stop to think, react or just agree that showing love to an animal should always be actioned. But the video that got me absolutely enthralled regards a designer, construction worker and plumber by the name of Gregory Kloehn who picks up illegally dumped rubbish in Westland, California U.S and constructs mini homes for the homeless all by himself. The issue of rehousing a homeless person suddenly made me aware that there are more important issues than showing an animal, love for the first time. It doesn't seem to be an idea that this designer has invented but rather be inspired by the homes that the homeless people he has met had already constructed from tarpaulin and boxes; he has taken the idea forward with actual mini homes on castor wheels and providing a draught free place for a homeless person to live in. He has made 35 homes so far for homeless people, for example! I was amazed by the video and the fact that the man has recognised an obvious opening in the market that will benefit many and he has done it all free for his homeless friends and people that he meets. It all sums up that sometimes when we look at animal cruelty videos and agree that loving an animal is necessary, that the bigger picture of providing another human with some basic rights of being comfortable seems to be forgotten too quickly. Homeless people may be homeless but they are not hopeless and thanks to Gregory and other organisations, homeless people are no longer being quite literally home-less. (c)Nar2/crystalvisions 2016. Photo taken from http://nationswell.com/gregory-kloehn-homes-on-wheels-for-homeless/
3 responses

• Singapore
11 Feb 16
That is a good idea, though I wonder about the land where he puts the houses for them. i think the bare minimum the government can do is to provide a land for it. If the government can get basic utilities to the houses, that will keep the homeless people safe and warm.

• United Kingdom
12 Feb 16
If you follow the link at the bottom of my post you can see that he puts the homes exactly where the homeless clients are already living.

• Philippines
12 Feb 16
I bet the government has given the land for homeless persons.If not, they could be in trouble.