Egg sandwiches

United States
4 responses

• United States
3 Dec 06
I've heard all the food is better in New York. I would like to personally try it for myself on time. But if it is the best in New York, why try it anywhere else? What kinda of egg sandwich are you referring to?

• United States
4 Dec 06
Wow! That sounds really good! But I don't think I have had one like that. If i ever get to visit New York, it will have to be one of the many things that I would try to eat there. :)

• United States
4 Dec 06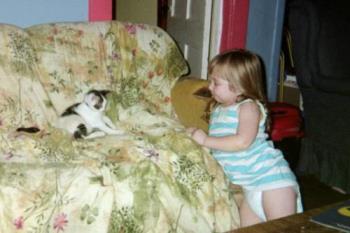 Yes I do. You bring the eggs and my husband will cook. He adds a little onion powder, garlic powder, cheese, ham, onions and toasted bread, with mayonase, and if you like even add some ketchup. YUMMY I am getting hungry just thinking about it.


• United States
3 Dec 06

I have never tried an egg sandwich from New York! I would like to try their food one day...I heard that it is the best food. I like the egg sandwiches that we make at our house! Its great!!! And it is even better on an English Muffin. Mmmmm!:DD