What Did You Learn From MyLot?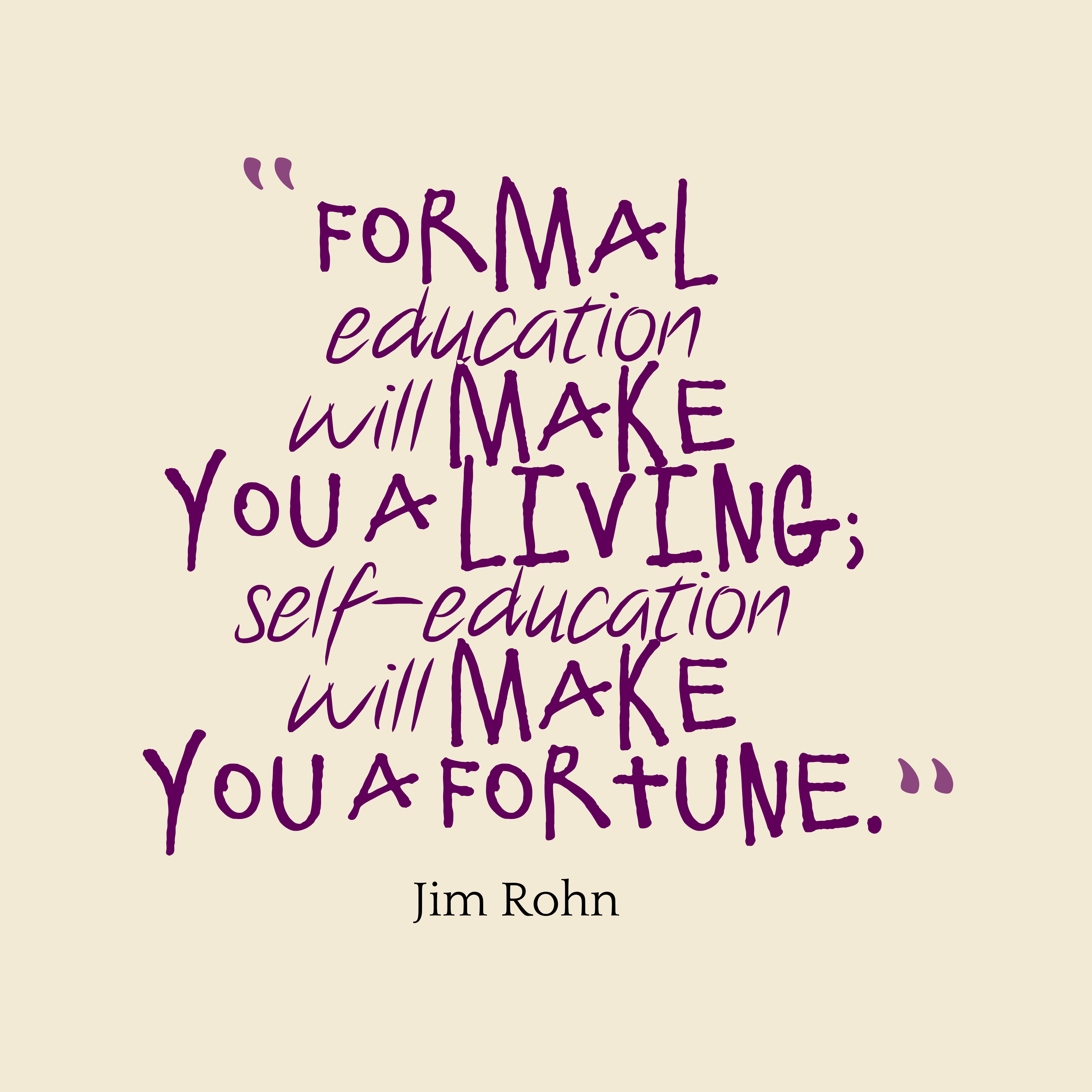 February 13, 2016 6:48pm CST
+I love learning, and Mylot seems opening this opportunity. Here I've seen a lot of native speakers in English who write great posts. They are really nice. + For a non-native English speaker just like me, Mylot is a place where you gonna be perfectly learn "How To Write A Killing Headlines". This is what I've found MyLot is better than any courses I've taken since the videos seems not practical + Though we never seen each other even a profile picture, but comments bring us together. That's how I find Mylot interesting. + Comments on people and definitely, they will want to know about you. That's how you will feel the same way, right? + Some people will become your new friends, wonderful! + Last but not least, mylotters are great source for learning different things. What about you, what are things that you've learn from here Picture source: Google Image
8 responses


• Canada
15 Feb 16

@anh101
Lanquage is so cool, neat, fun, interesting. For example, I'm not accustomed to "learnt" and was surprised to see it is an accepted word. I always considered it a shorten spoken version of the word learned. But it is a real word and defined as archaic informal. Whatever in the world that means.

Its fun to learn new things! You said, "people mention topics" - yes and I was wondering what you were thinking about when you wrote that.



• Guizhou, China
14 Feb 16
yes. indeed. I like your post very much. we all get from Mylot site a lots. for me . as a non-native english speaker I have many reason to appreciate it. I can learn how to write posts in english. it gives me a lot. for that we all should honor Mylot.


• Greencastle, Indiana
16 Feb 16
well I learned they have UPDATED the site where it's a lot better to work on & the lay out is a lot better for photos & reading replies on & navigate better it has drop down tabs you can work with take a look at it

Anybody who has pulled up myLot on their phone or tablet knows that things looked pretty rough. We've been working on fixing this for awhile and are finally...

• United States
14 Feb 16
I love learning about different cultures.

•
14 Feb 16
@Tampa_girl7
i did really learn alot from people sharing here. I love to know how people write and know hows their life in another country all over the world. There are many wrong thinking to Vietnamese people when they think about luxurious life without hassle in America. That may be there are many people go to America and very proud of it if they can be there. Thanks for these precious story In life from Mylotters

• Greencastle, Indiana
14 Feb 16
the main thing I have learned on here is there are some really awesome people on here that they take time to help those that need help any way they can & that interacting is the best way to make & find true friends that you wouldn't find any where else


•
15 Feb 16
@sugartoes
it takes time to develop relationship with people. Yeah i will make more friends here

• Greencastle, Indiana
15 Feb 16
@anh101
yes you right it takes consideration & feelings to make friends & most of all HONESTY

•
16 Feb 16
@sugartoes
yes correct. Since i use internet i have many good friends


• United Kingdom
14 Feb 16
For people who don't have English as a first language mylot can be a place to learn. Often for people who have English as a first language, like me, we can learn from the learners

My grammar isn't always correct and when I'm talking to someone who wants to learn or increase their language skills it often makes me do better with mine

We all benefit from each other here in one shape or form


•
14 Feb 16
@Mike197602
we non-native English speakers appreciate your helps in English. Since learning a foreign lnguage is not easy, with the native speaker helps we can learn better and be more fluent. I realize one thing that In mylot there are not many non-native from Vietnam or china since not many people have try this way or they just love to get English certificates. Hehe. While associating with mylotters I realize more and more interesting thing that many non-native may never been experienced. Thank you

• United Kingdom
14 Feb 16
@anh101
there is one small issue with helping others to learn English on this site. In the guidelines it says we are not allowed to criticise others for bad or broken english. I'd never criticise but I would help if people wanted me to. With your post I could point out a couple of mistakes (although your english is perfectly understandable) and this would actually be against the guidelines.

• United Kingdom
14 Feb 16
@anh101
I'd like there to be some way of people letting others know they are here to improve their English so we are able to help without being seen as talking down to people with lesser english language skills.