Happy Valentine To All Mylotters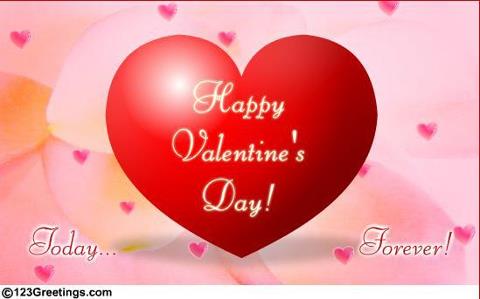 Cagayan De Oro, Philippines
February 13, 2016 10:31pm CST
When I attended the Sunday Mass this morning, I noticed the church is filled with people in red.Outside different stalls selling flowers all in read.Young and old wear red. I was wearing white and green. I saw hearts weaving on air of different sizes and combinations. This is Philippines and this is how people react during Valentine's day. When I was a teenager, this day was so important and meaningful to me.This time, I only feel this day as ordinary after experiencing love that made me sick. I do not know of your country how the young people, lovers , lovely husbands and wives feel and celebrate the heart's day. HAPPY VALENTINE MY FRIENDS AT MYLOT. HAPPY VALENTINE MYLOT ADMIN.
6 responses

• Boise, Idaho
15 Feb 16
Wear the same outfit on St. Patrick's Day and you will be set.

• Cagayan De Oro, Philippines
15 Feb 16

•
15 Feb 16
I also wear red accidentally on that day.

• Cagayan De Oro, Philippines
16 Feb 16

• Singapore
14 Feb 16
Happy valentine's day back to you! I'm spending mine with a lovely dinner and evening walk.

• Cagayan De Oro, Philippines
14 Feb 16
What a nice celebration with an evening walk.Who was with you? lol

• Cagayan De Oro, Philippines
14 Feb 16
@Lucky15
,May your Valentine is full of happiness with your loves.

• Philippines
14 Feb 16
Happy valentines day to you too! Were having a very cool and rainy valentines day here in my city ( Cebu City ) but 'm sure its not going to dampen the hearts of Filipno ( Cebuano ) lovers at all. How's your weather there in Cagayan de Oro? Is it also cool and rainy and conducive to love?

rainy valentines day in 2016???

• Cagayan De Oro, Philippines
14 Feb 16
@mammots
, We have the same weather condition.It is raining here until evening.Lover are still excited despite rain,hehehe.


• Banks, Oregon
14 Feb 16
Sunday mass sounds great and, happy valentines day


• Cagayan De Oro, Philippines
14 Feb 16