Diary Monday 15th February 2016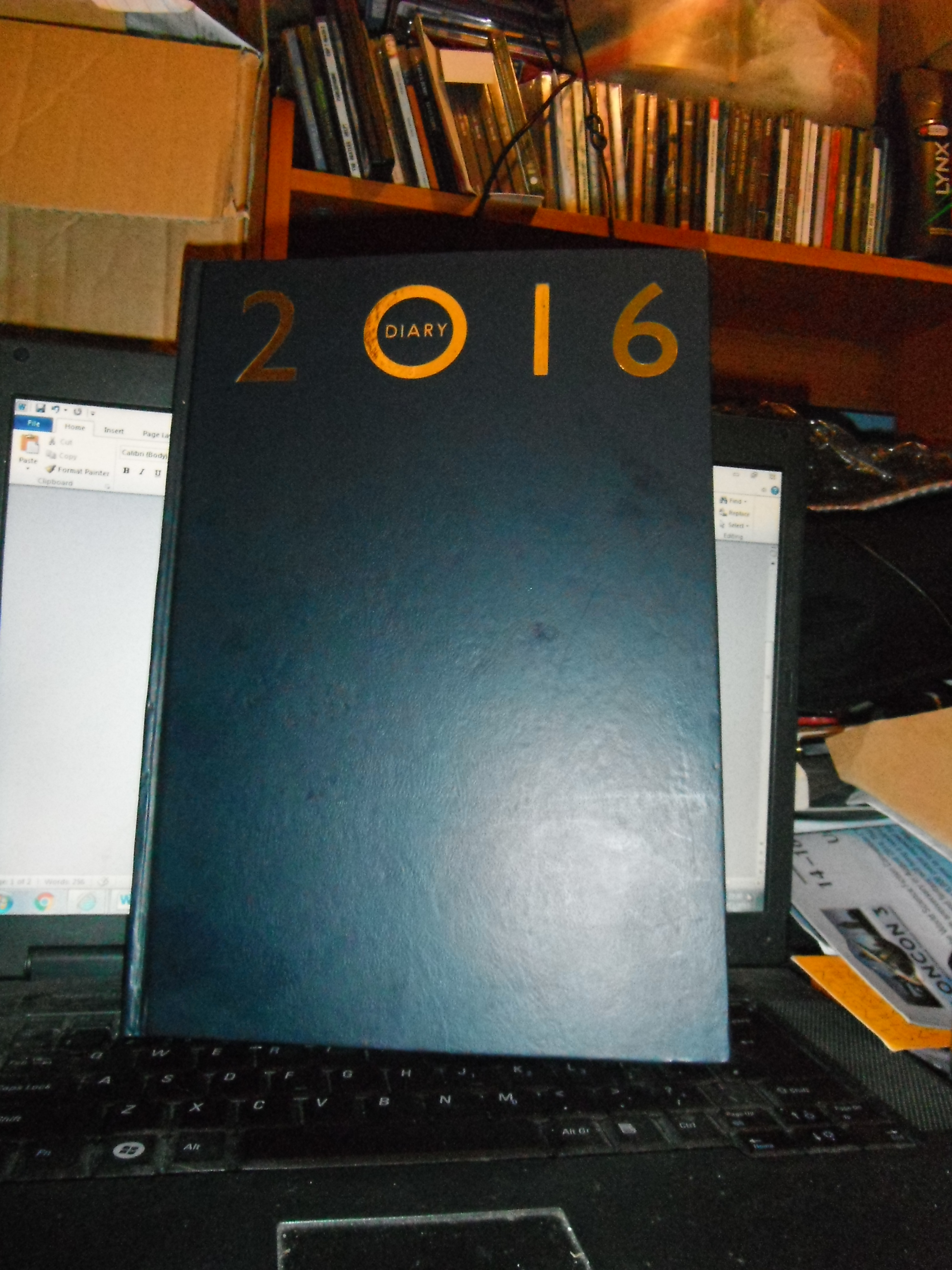 Preston, England
February 16, 2016 12:29pm CST
A relatively inactive day, and much of the time was spent sorting out my photos. I got very little online writing done too. The day closed with my Mum's latest accusatory out of nowhere attack on me. We were having our tea when she suddenly demanded sharply to know why I have been adding something to our bathroom soap bars to turn them blue. I had no idea what she was talking about, but instead of an explanation, I was bombarded with; "Well I know I didn't do it, so it must be you unless we have a ghost. If it doesn't stop, I'm going to get social workers in to question you about it. You know my eyes are bad and something like this could blind me. Is that what you want?" I left her ranting on and inspected the soap later. It has partly turned blue and the soap stains in its metal soap dish are also blue. My first thought was not malicious behaviour but some kind of chemical reaction. I checked online and found websites talking about how it can happen if there is contact between soap and some kinds of nickel or copper. I mentioned this to my Mum but she seemed unconvinced and made no effort to let go of her bizarre theory that I must be doing something nasty and evil. It really upsets me that she holds me in such loathing as to imagine such nonsense and disregards even considering any other possibility before such notions. Arthur Chappell
7 responses

• Boise, Idaho
16 Feb 16
Sounds like your mom may have some emotional problems. Has she been seen by a doctor recently? I would speak to her doctor about this and see what he says.

• Preston, England
16 Feb 16
Very tempting yes. Such outbursts are really unpleasant and baleful experiences

• Boise, Idaho
17 Feb 16
@arthurchappell
....And speaking to the doctor may give you some information you didn't have previously.

• Preston, England
19 Feb 16
@celticeagle
hopefully yes though I might need to see a few more incidents rather than the relatively few though disturbing incidents so far


• Preston, England
17 Feb 16
yes but this was worse than most and so nasty in its contempt towards me - it sounded paranoid rather than a sign of dementia

• Louisville, Kentucky
18 Feb 16
@arthurchappell
If she is acting out of character then she probably does need to see a doctor. I'm sure you are worried about her and her outburst.

• Bunbury, Australia
17 Feb 16
That would be upsetting. We get blue stains on the bathroom basins and tiles from time to time and have to add bicarbonate of soda to our tank. It's a reaction of slightly high pH in the water with the copper pipes. At least that's the cause in our case. It cleans off easily enough but I don't know how you'd fix it in your case. I haven't noticed the soap changing colour. I hope she accepts that it's a chemical reaction of some sort. Elderly people get quite unreasonable at times - I ought to know - I'm one of them!

• Preston, England
17 Feb 16
I can understand her not knowing the source of the problem - I never saw anything like it before but I knew right away that it had to have a chemical material cause rather than needing any kind of human agent, especially her own son

• Bunbury, Australia
18 Feb 16
@arthurchappell
It must be very hurtful. It might be an early sign of something not quite right. If it continues it might be helpful, even if just for yourself, to talk it over with someone who has some knowledge of the ageing process.

• United States
16 Feb 16
That is so frustrating for you. I say ceramic soap dish and new soap, but that may upset her too. I have had to deal with both Mom and Dad and their ways that can break a person down. Dad is 95 and in a nursing home, a wonderful one by the way, due to all the medical conditions he has. He is crabby, but his medical needs require 24/7 monitoring. Good thing Dad saved up for his care because the monthly cost is enormous. Mom lived to age 92 and she was much easier to handle.

• Preston, England
16 Feb 16
yes ceramic soap dish would help - the soap in the kitchen is unaffected and that has a ceramic dish - it's just the bathroom soap dish that is affected. I found a few web answers like this sad that my mum doesn't even try to consider this but goes right to deliberate malicious practices by me - very disturbing that she thinks of me that way http://uk.answers.yahoo.com/question/index?qid=20071020150221AAhgr6Z

I bought a metal soap dish from Linen & Things a couple months ago. I've tried washing the soap dish, but it continues to turn my soap blue. Could there be lead or something in the metal that it causing this weird happening?

• Centralia, Missouri
17 Feb 16
that's.... not even rational. Is she perhaps having a slight slide into a dementia/alzhiemers or something?

• United States
16 Feb 16
Sorry you had to deal with that. There are many types of soap holders out there.

• United States
16 Feb 16
Get a new soap dish, put a bar of soap in it and wrap it like a gift. Maybe she'll be happy and forget her accusations.