Swagbucks Surveys: Are They Legit?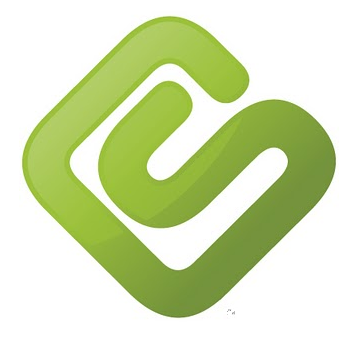 United States
February 18, 2016 9:20am CST
I have been a member of Swagbucks for a long time and have seen a lot of good and bad things transpire with the site. At one point surveys used to be one of the quickest ways to earn SB (Swagbucks) but over time the payouts became less, it took longer to complete them and the payout percentage dropped (and is still dropping). You can access surveys through all of the portals like Peanut Labs and TrailPay as well as the Gold Surveys. When I get an email saying that I have a survey that I am pre-qualified for I usually give it a try because I have about an 80% success rate of getting it completed and credited. I know I am not alone in saying this – there are companies that have surveys there that cull the data they want from members then have an error screen pop up. You could also get the dreaded "this survey has been filled" message. Most of the surveys have a message about having prompts that will alert them to people speeding through surveys – if they didn't routinely screw member over by giving them the "sorry, this survey is full" line then people wouldn't feel the need to rush through it. What other ways do members get screwed over by surveys? You could end up not getting credited then having to fight to get the SB you earned as well as having to provide proof that you actually did the survey. If it's more than 20SB I take a screenshot and save it as a temp file until it's credited. When I have had to contact Swagbucks about a survey that didn't credit, one of three things happened. They tell you to contact the portal in which you took the survey, they tell you to wait three to thirty days for it to credit or they realize you have the proof needed to show that you completed the survey. I get the feeling that they don't like it when people are 'prepared' because it means that they are going to have to dish out SB to someone and that could be more than what they were "paid" to have the survey at the site. It's like a bait and switch; they advertise a survey to take 15 minutes to complete but offer some ludicrous SB payout (like 300SB or more). They don't expect people to actually be able to complete it or they hope people will get frustrated, get disconnected from the internet or hit an error page and DQ out (disqualify) so when they "over offer" Swagbucks then have to pay it out, it could mean they are losing money or aren't breaking even. I don't put anything past any company that operates online; I have been screwed over by tons of "completely legit" places and all I can do is warn people about possible scams. Are the surveys at Swagbucks legit? Some are, some aren't. If I click on a survey offer and see it is from a certain company I won't do it no matter how much the payout is or how short they claim it to be. It's simply insulting to invest ten or fifteen minutes into a survey that you answering honestly then to get a DQ and get 1SB – its even worse when they don't even credit you the 1SB. Have you given up on surveys at Swagbucks? Did you ever have to fight for SB's owed to you? Do you think that some of the "errors" are there purposely? Image: Swagbucks logo
7 responses

• United States
18 Feb 16
I am on many sites. Swagbucks, Fusion Cash and MyLot are my favorites. I have noticed changes in Swagbucks since they revised the website several months back. I do not qualify for very many surveys because of my demos and occupation (I work in Market Research). For the most part, I am happy with what surveys I complete on Swagbucks but there have been some difficult days the last month or two which i think has to do with the economy. All my sites seem to be paying less but wanting more. Surveys are a hit or miss on all my sites and I have submitted surveys only to be told that I am over quota or do not qualify. Sometimes, there has been a glitch on the last page. I always report this info to Swagbucks and sometimes get some credit. Other sites do not credit me. I think Swagbucks is very legit and I think most surveys are also. I have noticed some surveys and offers are paying less but that is true with all my sites and I think that it is due to the economy. I do not know if you remember Swagbucks TV but I am not happy with how many videos we now must watch for very little money. Other members are also unhappy with the Watch Videos. However, I took the TaxAct offer. it was fun, easy and free plus I got 250 Swagbucks.


• United States
21 Feb 16
@freak369
I am not able to use the SwagButton on my computer. I have installed it on chrome and firefox but it does not show up. I believe that it is because i have a Mac.


• Staten Island, New York
18 Feb 16
Since I don't do any of the offers and don't shop that much and have trouble getting it to actually work and get me credited for my purchases I rely on surveys for earning my SB. Lately, it's been very hard qualifying for surveys. Often enough I get rejected. Then there are times when it seems I've been spending time filling out the actual survey, not the preliminary questions, and then I get a message saying the survey hit max capacity or something like that, or an error occurs, or I am on a question where I have to move something into a box somewhere and nothing moves... Sometimes when I try to do Gold Surveys the ones that are instant.ly surveys (if that's the right spelling) don't work. The page opens up with nothing there but some weird green icon at top left side of the page. I thought of trying out the daily surveys that say they pay 60 SB per each survey. But to do those you have to fill out a lot of info one of them being my address. I do not want to give those survey people my address... so not doing this. I have to say that surveys take a long time to complete. Sometimes I find that even though they say on the initial page that lists the surveys that they are x amount of minutes that in reality they take longer than that to complete.

• United States
19 Feb 16
If you have an adblocker you can add that page or domain so that it allows images and sounds to play on the pages. That could be part of the problem. The daily surveys for 60SB rarely paid off for me - and I hate having to fill out the same information every day because it never 'stuck' after I did the survey.


• United States
18 Feb 16
I would not put anything past a site that pays. I am sure most do things that are in their favor on a regular basis. I have never tried Swagbucks.

• Canada
18 Feb 16
I guess I never thought the errors were there purposely. Usually I screen out pretty quickly so I appreciate that. Once or twice only have I felt like I was already taking the survey and then got the message I screened out. It would be pretty annoying if that happened often. I have always been credited for the surveys I've done. So far.