Working all day to get pictures on facebook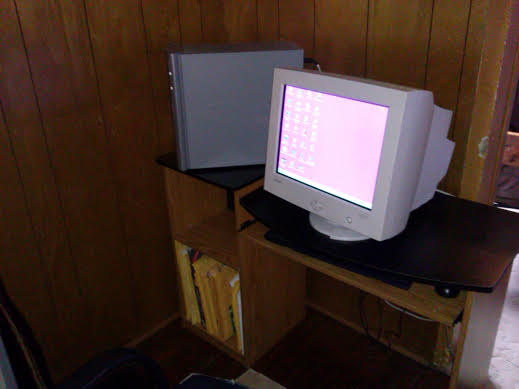 United States
February 18, 2016 10:29am CST
I usually only post the photos that turn out really nice or I really like on facebook for others to see. No one wants to scroll through hundreds of photos of blurred images etc. With my getting rid of this old computer and hooking up the new one in a few days I want to not only get everything burned to an external hard drive but get my photos all saved on a private folder on facebook as well. I spent hours doing this yesterday sorting them out. I have been doing it on and off now since about 8am. It took me a little longer today as my sister and her little son were over and I couldn't do it as easily. From 4 albums which were 4 months time I added 183 photos to my private album. It is very time consuming. I cannot wait to be done with this and just be able to relax and read a book or something with my time.
5 responses

• United States
18 Feb 16
Good job Shaggin! I know that is time consuming. Glad you are getting a new computer right? That will be awesome and you will feel so much better once you are done with the photos.

• United States
19 Feb 16
It took me many hours today but I am finally finished putting all the extra photos on facebook in a private album that I didn't already have in my regular albums. I took a nap from 1-3 as I had accomplished the most of what I needed to do after catching up on crowdtap as well. I added 245 photos total to the private album the past few days. I am just so glad it is done.

• United States
19 Feb 16
@shaggin
Finally got it done, good for you and Crowdtap too? You are industrious Shaggin.


• United States
24 Feb 16
@TiarasOceanView
I finally got it all done yes but my father in law hasn't come to fix the old outlets yet so I am still stuck on this old computer for now. At least it is still running. I am thankful for that!

• United States
19 Feb 16
It sounds like a huge amount of work. What program do you edit in? I have not been doing anything with mine.

• United States
24 Feb 16
I used to use a really nice program but the site shut down. I cannot remember the name. Then I went to picmonkey but it wouldn't work well with my computer. It would just stop responding. I think because my computer is so old and it wasn't very compatible with the site. Now I use befunky.com Its free as well. Its okay but I really liked the first site I used the best. I was really bummed when they shut down.

• United States
18 Feb 16
I do not have the energy for this.Good luck there

• United States
19 Feb 16
Oh my goodness you and me both lol. It has been months and I still have not got the new computer up and running. I have no choice now this computer is literally on its last few days. If I do not get the information all off of it now I will lose it for good. Tonight I have to edit about 20 photos and put them on albums on facebook and then I will be done with all the photos for the night.

• Canberra, Australia
22 Feb 16
Yes, indeed it's very time consuming but well worth it.

• United States
21 Feb 16
That's the only thing i hate about switching computers is taking everything off and onto an sd card or cd as it can take forever. I'm sure you'll be happy once it's all finished though