People complain about lacking of exercises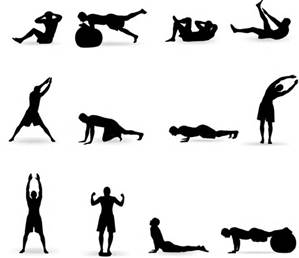 Guangzhou, China
February 22, 2016 2:04am CST
Since we are working in the office all the time, my colleague complain about it because she is lacking of exercises. In fact I think if you want, you can do exercises anytime. Such as I can go to get my water. Sometimes I will also go to get the printed paper. I will also check whether there is a new fax etc. You can always have chances to move around in the office. But usually people just don't take actions.
5 responses


• Los Angeles, California
22 Feb 16
When working in an office, you are supposed to get up and walk around every once in awhile. If there are stairs, go up and down a few times. You are right in there are opportunities to get up and move around.

• Los Angeles, California
22 Feb 16
@youless
But you need to get out of the chair for circulation or just for the good feeling of stretching and taking a break.

• United States
17 Jan
I agree. An office job is nice but people get to relaxed in them. I wont say sit there and do work out videos on company time instead of the work your suppose to do. There is however no harm in reading and standing, walking around and doing your tasks on your feet!

• United States
22 Feb 16
You are so right. Just little bits of walking, stretching and bending can be done in an office.

• Australia
22 Feb 16
Yes, I always make it a point to get up of my chair and move around several times throughout the day. I often purposely park my car as far away as possible from where I'm going into so that I can walk far enough to get where I need to be.