So far today...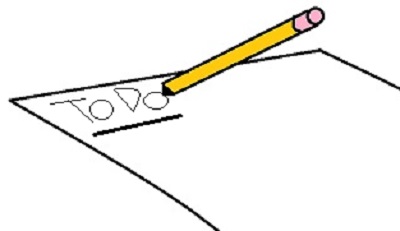 Petaluma, California
February 22, 2016 12:57pm CST
This morning after I got home from walking Angel, Mom and I went to the post office She needed to deliver a package of something she sold on Ebay, and I delivered a "care package" to one of the ladies who works there. When we got home, I went out front with a five gallon bucket and pulled weeds out our rocks. When I came in, I set the microwave timer for half an hour, made my bed and picked some things up in here--including putting some clothes in a bag to "go". I have a lot more picking up to do in here, but I'll do another half hour (or like today, a little less) tomorrow. I wanted to take a photo of my latest project to post on here, but I have to figure out where I left my camera (this time...) I hope that you all are getting/have gotten what you wanted to done today ! (Ooop. Just remembered I need to call the senior center and see when they are having people there to do people's taxes...so, I'm off to do that...)
3 responses

• Philippines
17 Mar 16
To be quite honest, I do not have a lot of to do lists these days. I am such a lazy bum!! I think I need to get out of it..

• Petaluma, California
17 Mar 16
I'll be working outside my home today, so I won't get that much done, but t least I'll be able to make a little money. ;)

• Petaluma, California
22 Mar 16
@funkeyguhl
It went well. :) The kids seemed happy to see me.. :)

• Grand Junction, Colorado
22 Feb 16
I got up at 5 am to get my daughter up for school and get her off to the bus and then left to head to work. Work has been extremely slow for a Monday, My phone has rang maybe 5 times today, makes for a very long day. One more hour to go and then I get to head home. The storm has arrived so I will have to navigate through the strong winds and rain that is at the moment intermittent, hopefully it will hold out a bit longer before becoming steady.

• Petaluma, California
22 Feb 16
Hope you can get home before it rains too bad.

• United States
24 Feb 16
Sounds like a very productive busy day. I don't get much accomplished during the week when I work so my chores wait until the weekend.