My current project...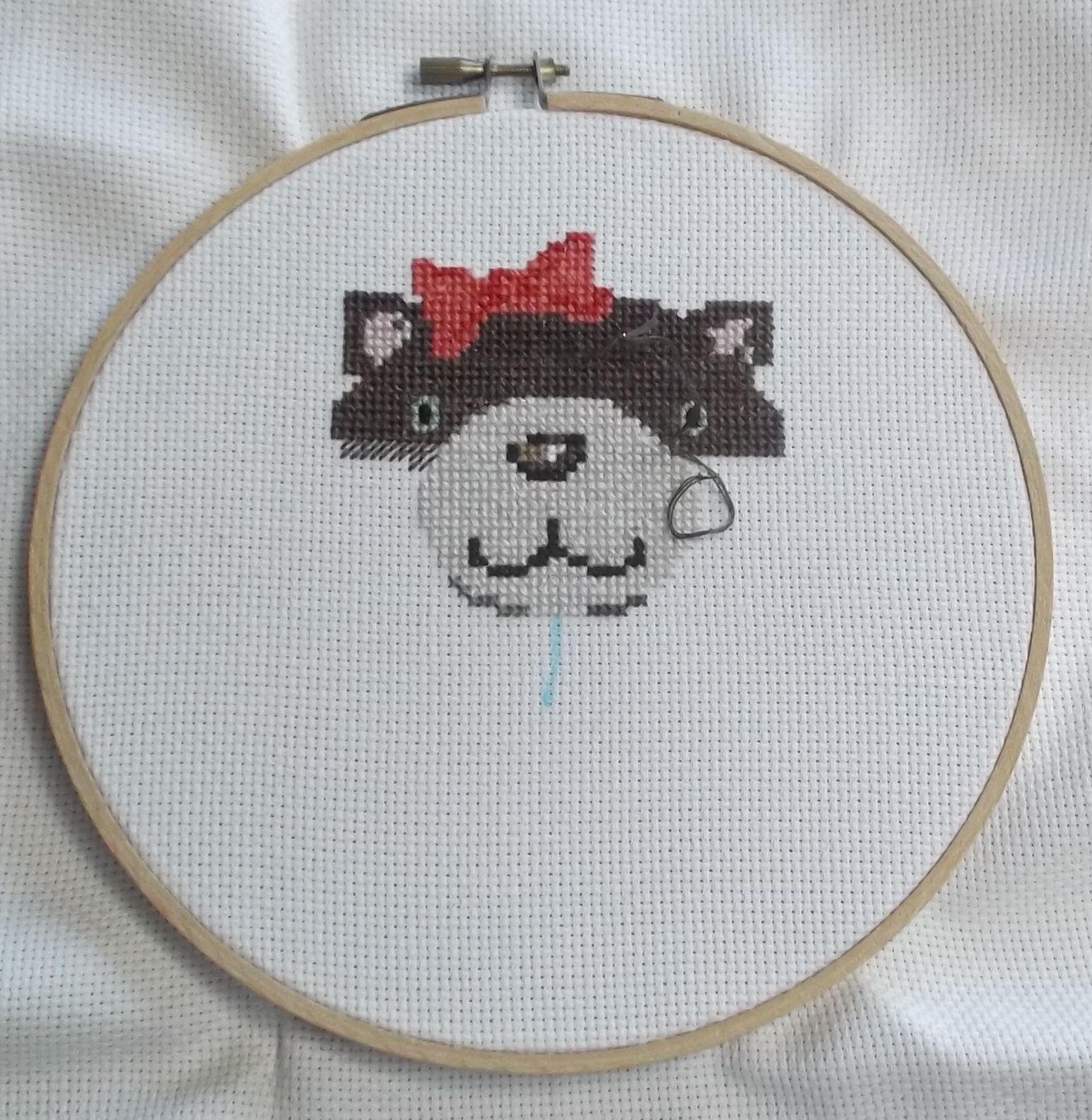 Petaluma, California
February 22, 2016 1:23pm CST
I am working on more projects in hoops/wall hangings for my website shop. This is my current project--the original pattern, which I got on line, had a whole cat with a heart over it. The pattern had no whiskers on the cat, though, so I'm going to be adding them. I'm also only going to do the cat's head, since I cut the material to fit the hoop I'm doing the project in, and I'm going to put some words somewhere--not sure if I'll put "My Cat is the Boss" or what, exactly. ;)
4 responses

• Boise, Idaho
22 Feb 16
Do you do any unicorns? I learned cross-stitch when I was a child.

• Petaluma, California
23 Feb 16
I haven't so far,
@celticeagle
, but thank you for the suggestion, I certainly will look for a unicorn pattern. ;)

• Boise, Idaho
23 Feb 16
@xstitcher
.....If you did a wall hanging of a unicorn I might be interested in it.

• Petaluma, California
23 Feb 16
@celticeagle
are you more of a "little-girly/My Little Pony" kind of unicorn person, or a "looks like it's real" kind of unicorn person?


• Grand Junction, Colorado
22 Feb 16
I never learned to do cross-stitch so I have no idea how hard these are to do. I think they are great on pillows and things and are very attractive decor. Good luck with your current project, looks cute.

• Petaluma, California
22 Feb 16
I find that the difficulty depends on how many different colors are in the pattern,
@beaniefanatic13
. Changing colors all of the time can make a project harder.

• United States
24 Feb 16
Looks great so far, can't wait to see the finished project.

• Eugene, Oregon
23 Feb 16
I do counted cross stitch too, but I haen't been anything with it for awhile, as i have been loom knitting and now I am crocheting a baby dress for a gal at church. It is for her granddaughter, and since she is 6 months old, I am making it bigger, than what she is, so she can wear it awhile. I hope to have it done this weekend. It isn't hard to do, so I should, but I have to find time to work on it, simce I am in here most of the time. I will probably work on it tonight though after i quit in here. i hope to at least get the top part of the dress done at least.