I hate to Fly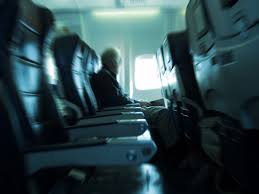 Kingston, Jamaica
February 22, 2016 6:48pm CST
When I was eight years old, I was on a plane that hit turbulance. It nearly crashed. I threw up all over the place. I was afraid to fly, and when I grew up I used to get staggering drunk before I got on a plane. I got 'over it' a little. Then I was in Barbados when a plane blew up in the sky. I was so afraid to get on a plane I was nearly deported. I worked my way up to a level of some confidence then landed in the world's worst airport, Miami. Nothing is worse. However, I was cool until...9/11. Okay, It took me 7 more years to get on a plane. I have been not too bad, only a little bit insane. If you recall, it was a Jamaican who stopped the shoe bomber, and two yardies which handled the panty bomber. So you can imagine how I view anyone that looks like a jihadi. Now, in a few days in the early dark morning I am supposed to get on a plane. This is causing an extreme case of jitters. If I survive I might be able to log on if/when I land.
4 responses

• United States
23 Feb 16
I have never had a fear of planes probably because growing up I use to fly back and fourth between my parents. I was on a plane at least 4 times a year. I do however have a friend who has never been on a plane and has always refused to try it. She is moving and her friend bought her a plane ticket she has had extreme anxiety and has been crying since the ticket was bought. I hope she can handle it.

• United States
23 Feb 16
@tallawah
I hope it all goes smoothly and you have safe travels.

• Kingston, Jamaica
23 Feb 16
@farbuoloxusy
thank you....I hope so...but it's always tricky...and I don't like anything about it.


• Bunbury, Australia
28 Feb 16
I've just queried if you've scared of flying in a later post. Sorry I missed this at the time.

• Bunbury, Australia
4 Mar 16
@tallawah
I'm a trusting soul. I know they weigh hundreds of tons so I don't know how they stay in the air either but I'm prepared to believe they can. And it's the only sensible way to get to visit our son in Ireland. :)

• United States
15 Aug 16
I used to love to fly, actually, I still do. I flew up and back from New Jersey in 2002 and 2007 and to and from England in 2003. I'd fly more, but I don't have either the money or the places to go anymore. However, I'm flying to Tennessee on Thursday...