A Little Character Can Go A Long Way!!!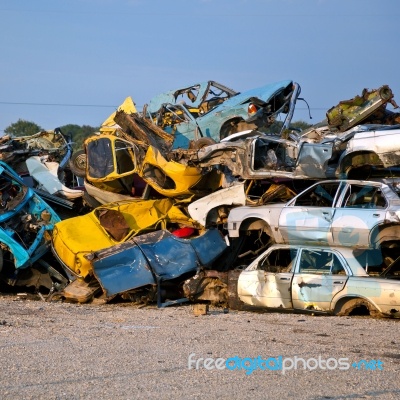 United States
February 22, 2016 9:19pm CST
Well I know that politics is not a good topic for many, but political humor can help get a point across. So rather than choose a candidate I would like to share my comparison characters for those who are running for the office of President Of The United States of America. Below Is my Comparison of the candidates to characters (Comic, Movie, Cartoon and TV). I'll list the candidates with their alter egos and why I associate them with them. I encourage you to look for a picture to see if you agree!! Ted Cruz reminds me of The Penguin (an adversary of Batman). Between his antics as a candidate, his smile and his nose... enough said. Marco Rubio reminds me of The Joker (also an adversary of Batman). His smile and eyes in a recently seen picture just look like he forgot the makeup. If you consider his tactics and behavior there are some interesting parallels! Donald Trump reminds me of Scrooge Mcduck (Donald Ducks filthy rich uncle). Not often sane in his mannerisms, words or reality. John Kasich reminds me of Forest Gump. Smart but not well versed in book smarts. Not good at many things but he cares and despite himself tries to do what is right. Dr. Ben Carson reminds me of Dr. Dolittle. He's smart, sensible and over all a good guy. His biggest problem is that he understands people better than they realize and could do great things. People often see him as a bit odd but he really is who he says he is. Hillary Clinton reminds me of Selma Bouvier (a character on The Simpsons cartoon). She thinks she is so smart but is just a crass, rude person with no ability to take responsibility for her actions. Always trying to blame someone else. Bernie Sanders reminds me of Barney Fife ( The Andy Griffith Show Deputy). Bernie really thinks he knows what he's doing but often needs someone to help him do his job. Despite that flaw he really does care about others and wants to be more than he is. What do you think? Do the Characters fit? When I looked at pictures of both the candidate and the character they had a lot of facial similarities as well.
6 responses

• Roseburg, Oregon
23 Feb 16
You did good with the way you matched them up with characters.

• United States
23 Feb 16
@jstory07
I have a pictorial comparison too! Problem is I couldn't get the pictures into the document format here!

• United States
23 Feb 16
@jstory07
here is the visual.. I figured out how to post it as a pdf!
https://standtallrecoveryservices.files.wordpress.com/2016/02/presidential-canidates-comaprison.pdf

• Garden Grove, California
24 Feb 16
I give you an Aplus on all bt Bernie I think he is not all that bad myself compared to the really weird ones youhave desc ribed really well specially Hillary lol lol lol

• United States
24 Feb 16
@Hatley
Hey I think Barney Fife is a good one! He can't do any worse than the others except he will likely make America a bigger debtor nation and taxes will have to be nearly 90 % across the board for his plan to work!

• United States
23 Feb 16
This was an interesting read Bernie. I had fun visualizing the characters.

• United States
23 Feb 16
Why do it the hard way? here is my PDF comparison!
https://standtallrecoveryservices.files.wordpress.com/2016/02/presidential-canidates-comaprison.pdf

• United States
25 Feb 16
I am not familiar with some of the characters but the descriptions seem to fit. Honestly, I find it difficult to imagine anyone really and truly voting for Hillary. I guess I have too much faith in humanity and womankind in particular. Same goes for Donald, and not to be too crass, but my hopes are those who are pulling for him aren't legally allowed to vote anyway. I say that knowing my brother fits that category.

Heaven help us if he wins.

• Centralia, Missouri
23 Feb 16
this was certainly an amusing way to look at this

• Dollard-Des-Ormeaux, Quebec
23 Feb 16
Very interesting post and you have put a lot of thought into this. I live in Canada, so don't have to choose from these people, but it looks to me like it will be a tough choice for you folk.