Warm Enough to Walk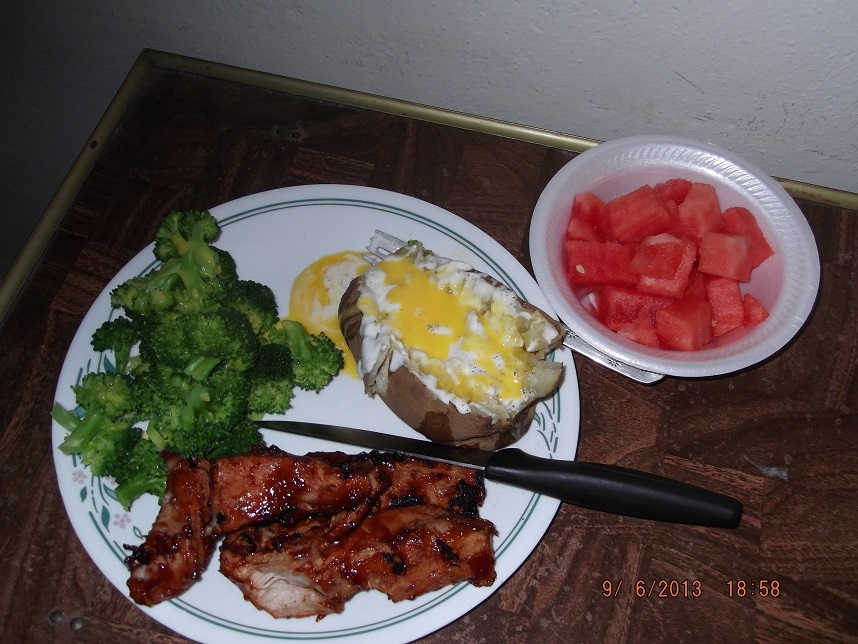 United States
February 23, 2016 11:05am CST
Our temperature here in Wisconsin USA has been a little warmer than we usually are during February. Because of this I've seen more people out walking and biking than we normally have during this month. Hubby and I have taken a few walks now and while we do have to bundle up in coats and gloves it has felt good to get outside and move. We have a grocery store, IGA, not far from us so when we can walk we'll stop there and pick up things we may need. Today we got some broccoli and some country style ribs that were on sale. Dinner is going to be delicious tonight! Picture is from a previous rib dinner that I made...tonight's will be about the same/
9 responses




• United States
23 Feb 16
It's warm here but raining.

• United States
23 Feb 16
That dinner looks awesome friend. IGA..I cant believe there is any of those left..we had them where I lived when I was a child. Yes it has been nice here too, but today is a bit cold w a dusting of snow last night.

• Denver, Colorado
23 Feb 16
The sun is out here, but it's snowing. I did manage a short walk to the library.


• United States
24 Mar 16
Well exactly a month and one day since you wrote this, FINALLY over here I can get out and walk at least today it is 70 degrees in farenheit (I know I spelled that term wrong), never get it correct -- hope your weather today is soooo much better
@kamel622
and hope you have a wonderful Easter should you celebrate