O Canada!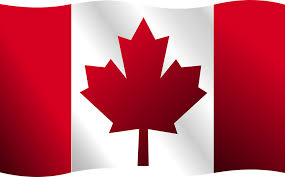 Saco, Maine
February 25, 2016 8:30am CST
My experience and knowledge base about Canada were quite minimal up until a few years ago when I actually went there. I also happen to have a Canadian friend who lives and works here in the U.S. on a green card. And the more I read from Canadian MyLotters here, the more I'm starting to think that many Americans have it all wrong. In 2013, a woman I know invited me to go to Nova Scotia with her, as she was putting her property there for sale and wanted to spend some time there before she did. Her property was located in the town of Digby, which, like much of that part of the world, has some really breathtaking scenery located along the shores of the Bay of Fundy. We spent almost three weeks there, and during that time, I got to know my friend's caretaker and his wife, both of whom had some serious health issues that kept them going in and out of hospitals. I learned a lot about the Canadian health care system in which no one pays a penny for treatment. When it comes to medications, however, I was told that's a very different story, as the government does not cover drugs. The couple I met both took lots of medications, whose cost took a hefty portion of their incomes. Another thing I noticed about Canada is how cheap most things are, aside from gas, of course. The grocery stores we went to there were big and very attractive, and the prices of most things were pretty amazing. And they also carry lots of products that we see here only in specialty shops. Many Americans criticize the Canadian system as being socialist, a word that strikes fear in people here. My research tells me that Canada's government is actually a socialist-democratic one, within which its citizens are free to live as they choose, have the right to vote, and whose needs, such as health care, are fully met. Now, that doesn't sound that bad to me, but I'm not one to take sides or shake in my shoes when I hear the word "socialism." So, I'm asking my Canadian "friends" here: are all those Americans wrong about socialism? It sounds to me like living in Canada isn't as bad as some would claim. Are they wrong? A lot of people are joking right now about how they are going to move to Canada if Donald Trump gets elected here. What is it about Canada that you love best? (Public Domain Image)
9 responses

• United States
25 Feb 16
In my mind, there is nothing wrong with socialism..so shoot me. Having lived in England years ago and having the NHS, I know first hand how it can work. There are a few disadvantages such as waiting lists, but all in all, it works. Where as here at this present time, one cannot afford to get sick.

• Saco, Maine
25 Feb 16
Well, I'll be in the firing line right there with you! Yes, I did hear about waiting lists in Canada, especially for cancer treatments. More and more, I am embarassed by how things are being done here in the U.S.

• United States
25 Feb 16
@Raelove
I have never been a fan of the system here Rachel.

• Saco, Maine
25 Feb 16


• Canada
25 Feb 16
I am not one to shake in my shoes when I hear the word socialism either. But we do not consider our government to be socialist. The New Democratic party is the one that perhaps comes closest to espousing Socialist beliefs. Even they are strong supporters of the entrepreneurial system. But they believe big businesses should have to pay their fair share of taxes and that small businesses need a fair playing field. Now they have never formed a federal government. They have formed some provincial ones. But to answer what I love best. It certainly is the universal health care that came about in the 60s. As you say, when we go to the hospital and have any procedure we don't pay. We don't pay for doctor visits either. Prescription medication coverage varies by province. In Alberta we all pay for them all. In Ontario they are covered for low income people. People with ongoing expenses like diabetes have to pay for their supplies on their own. Dental and eye care does not fall under the universal health care umbrella. Many many people get that extra coverage through employer plans or through their own plan with Blue Cross. It is not perfection as you saw with your friends who have expensive medications but I sure want to keep it and continue to improve it. I have a friend who would like to move to a different province but he learned that an expensive medication he takes would not be covered in the province he wants to move to. We like to joke that if Breaking Bad were filmed in Canada the story would be. Man gets cancer, man goes to Doctor, man gets treatment. End of story.

• Saco, Maine
25 Feb 16
I think Canada has managed to achieve a balance in all things that we here in the U.S. are still one day hoping for.

• Saco, Maine
25 Feb 16
I don't think any system is perfect, but I think Canada's come pretty close compared to the one we have here in the U.S., which is so convoluted and beaurocratic that it has fostered nothing but more controversy.


• Anniston, Alabama
25 Feb 16
I would have to visit first to see if I like it, but one word will send me running South and that is snow :)

• Saco, Maine
25 Feb 16
I did visit, and I have to say that I really liked it. And I've lived in Maine all my life, so the snow wouldn't bother me at all.

• Canada
25 Feb 16
Many parts of the US also have more snow than we do. I live 30 minutes away from Buffalo NY (border crossing permitting) and we typically get less that one third of the snow that city does. We also ha gorgeous summers, with temperatures regularly in the 80s and 90s (Fahrenheit), although we measure them on the Celsius scale.

• Anniston, Alabama
25 Feb 16
@pgiblett
Then I should visit in the Summer? Since I adore hot weather.



• Saco, Maine
25 Feb 16
And your life apparently isn't the horror story that some make it out to be.

• Saco, Maine
25 Feb 16
@LadyDuck
Here, we care TOO much who is in charge, I think. And not very much ever runs fine.


• Boise, Idaho
26 Feb 16
I do envy the Canadian health care system and socialism doesn't sound that bad to me, if at all. I loved my visit to Vancouver, British Columbia back in the late 90's. Everything was so clean and people so nice. Victoria was lovely as well. I even came home and did some research on becoming a citizen and was seriously thinking of moving there. That says a lot since I love where I already live so much.

• Saco, Maine
26 Feb 16
I noticed you used the word "clean" in your description. That was one of the things that struck me, too, when I went to Nova Scotia...how clean everything was. I didn't see anything that I'd describe as dirty, such as back yards full of junk or trash spilling out everywhere. Of course, I saw just one small part of Canada, but I assumed that the rest of that vast country must be the same or close to it. I guess I wasn't wrong about that.

• Boise, Idaho
27 Feb 16
@Raelove
....Same here. We were just in the one part of the country. Here in the US there are areas that are very dirty and Canada was a pleasant surprise.

• Saco, Maine
27 Feb 16

• Canada
26 Feb 16
Yeah, we do have a well set up government, although I don't think that there is any perfect government in the world. We do enjoy a great level of health care, and I thought (correct me if I'm wrong) that when they initially began working on your health care a few years ago, that they took their model from our country. But I don't hear anything too positive about it, so I'm not sure what happened there. I think that my most favorite part of Canada is that Donald Trump is not part of our population, and we would welcome anyone fleeing from him to live here! But seriously, my favorite part of Canada is that the majority of us are open and laid back. We don't get too excited about too much too quickly, we listen and are polite.

• Saco, Maine
26 Feb 16
Our current health care system here in the U.S. doesn't strike me as being anything like yours. We still have lots of people who are getting no health care at all, because there were no provisions made for those who fall under a certain income level. I was one of those people until I turned 65 and qualified for Medicare. Only then did the state's Medicaid program kick in to cover those costs that MC didn't cover. Maybe they took their model from yours, but it's still a far cry from it.

• Canada
26 Feb 16
@Raelove
I agree, I hear a lot of complaints about your healthcare system. Here it is provided for no charge, and if you have diabetes you can get a free eye exam annually, otherwise you have to pay for an eye exam. They used to be free. All other benefits, chiropractor, dental, eye glasses, massages, prescriptions, those are negotiated items that your employer will provide you with. My husband worked for a union for many years and they had a great benefit package, more then we could use, it even included orthodontics, oral surgery, and many extras. He still has a good package from his current employer. Our government pays out a lot of money to parents for child tax benefits. I think that is a little extreme, because they need to spread that out and put some in the pot for old age, as that is going to come to an end at the rate that they are going.

• United States
25 Feb 16
that what they said about the draft.Many young men went to Canada to avoid it.I know one of my friend did. Do you remember that?

• Saco, Maine
25 Feb 16
Yes, I do. And that's a whole other issue. I think they went because it was easy to get into Canada back then. If I am not mistaken, you didn't need a passport like you do now.

• United States
25 Feb 16
@Raelove
right.They needed a driver license.

• United States
25 Feb 16
Canada does not have as many people as the USA and for those who do not want to live in the USA if Trump is elected, I think they should live in Canada, but most of those people are all talk and no action. I have visited Canada many times, but prefer the USA. However, the way the USA is now is not the way it is meant to run. The USA needs a lot of fixing.

• Saco, Maine
25 Feb 16
I definitely agree with you on your last sentence.

• United States
26 Feb 16
Like any medical system of this type there are some serious drawbacks to the system such as long waits for surgery. I order medication from Canada and it is soooo much cheaper than here in the states. Many members of my family are still in the PQ so I have personal experience of their medical system and I am less than impressed. Now their care of the elderly, much better than ours.