My company was in the rodeo parade!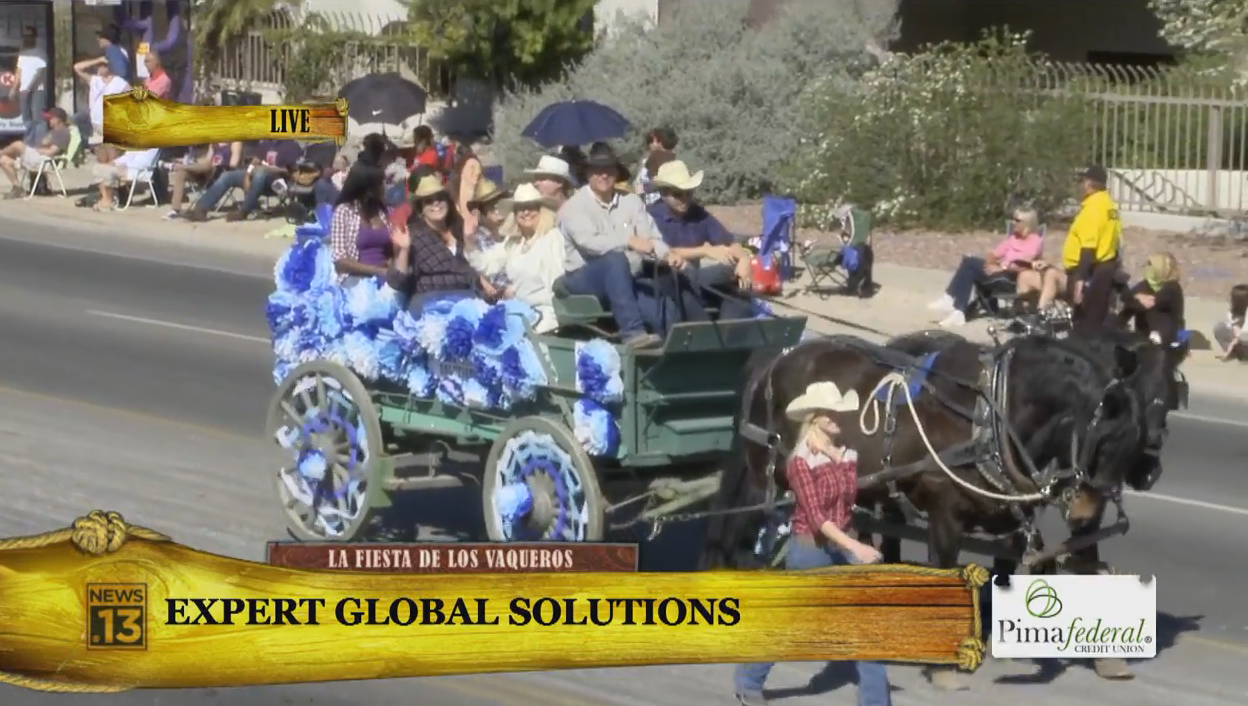 United States
February 26, 2016 5:52pm CST
At work the other day, they were showing a live broadcast of the Tucson Rodeo Days parade, which is the largest non mechanized parade in the country. I had no idea so many people not only owned teams of draft horses or mules, but still knew how to drive them! They took over a big city street and the parade was about two hours long. The really cool thing was, I noticed we had a float there too! I even recognized a team lead sitting in the back of the wagon and waving. Here's a picture. It's a little fuzzy because I had to capture it from a video feed.
6 responses

• Tucson, Arizona
27 Feb 16
yes the parade is really something to see. No automation at all. Horses do it all. All the floats no matter what they are have to be pulled by horses..

• United States
27 Feb 16
It's really cool! Hi, fellow Tucsonan!

• Centralia, Missouri
27 Feb 16
havent been to a parade in years, but fun!


• United States
1 Mar 16
I had no idea because no one had talked about it.

• Moses Lake, Washington
27 Feb 16
I am swooning with jealousy over here. Love me some drafties.

• United States
27 Feb 16
I love rodeo.but never had a chance to see one.so much fun and exciting.